TIMS Counter Open in Thamel ,Saatghumti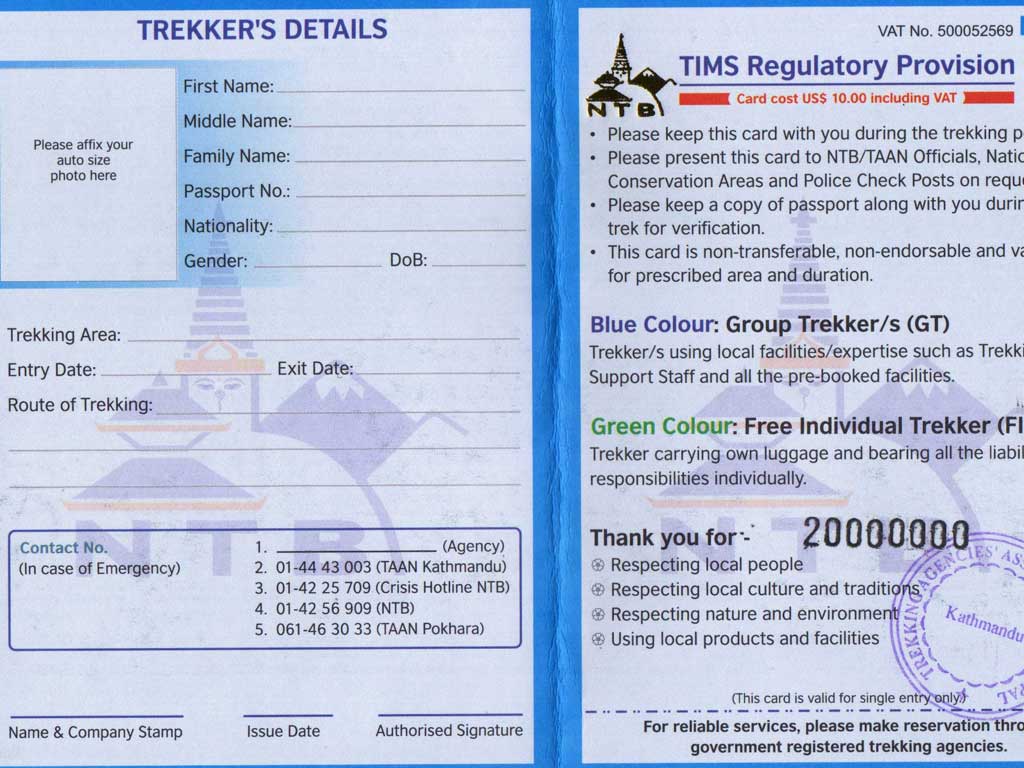 Trekking Agencies' Association of Nepal (TAAN) has opened Trekkers' Information Management System (TIMS) Counter in Thamel ,Saatghumti.
Secretary at the Ministry of Culture, Tourism and Civil Aviation Suresh Man Shrestha inaugurated the new counter amid a function on Tuesday morning.
TAAN believes the new counter will save time as trekking agencies and foreigners can get TIMS cards in Thamel – the tourist hotspot in Kathmandu Valley – itself. The counter will open from 7 am till 6 in the evening and from 10 am till 1 pm on public holidays. Now onwards, foreign trekkers — both FITs and those travelling in groups — can get TIMS card from the counter.
Speaking at the inauguration ceremony, Secretary Shrestha said the new counter will facilitate foreign trekkers. "I would like to thank and congratulate TAAN for taking initiative for improving service delivery for foreign tourists," Shrestha said, adding, "The government is a mere facilitator, private sector has to take necessary initiatives for tourism development."
Secretary Shrestha also promised TAAN all possible support to make TIMS more effective. He also said the government was mulling over introducing TIMS to other trekking areas of the country.
At present, TIMS has been implemented in three major trekking areas of the country – Everest Region, Langtang Region and the Annapurna Region. Foreigners travelling in groups have to pay a fee of US$ 10 each for TIMS card, while FITs need to pay $20 each. Similarly, FITs and group trekkers from SAARC countries are required to pay $6 and $3, respectively. Payment should be made in equivalent Nepali currency.
TAAN President Ramesh Prasad Dhamala said TAAN would work with the government to make TIMS more effective and transparent. He also requested Secretary Shrestha to implement TIMS in other trekking areas of the country.
On the occasion, Deepak Mahat, former president of TAAN, said TIMS was necessary to discourage illegal operation of trekking business by different individuals and groups. Similarly, TAAN General Secretary Sagar Pandey apprised Secretary Shrestha of the difficulties that TAAN has been facing in TIMS implementation.
Why booking with us ?
Fully Locally Owned Company
Quality Of Service and Competitive price
Highly Professional Staff
Flexible and customization trip itinerary
100% Customer satisfaction
Need help?
Nepal: 00977-9841273869
whatsapp
: 00977-9841273869
24 hour customer service