Trolley-pullers coax money out of tourists at Kathmandu Airport.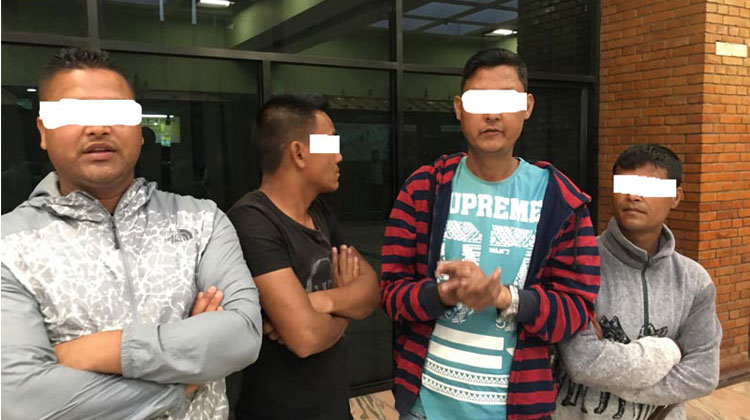 Four persons have been arrested for tricking tourists and pick-pocketing cash from them at Tribhuvan International Airport in Kathmandu, today.
The trolley-pullers, who stay in the premises of TIA, have been tricking tourists while moving their trolleys and sneaking cash from their wallets.the trolley-pullers ask for tips from tourists for moving their trolleys. When the tourists take out their wallets to give them tips, the trolley-pullers themselves pick the highest denomination cash from the tourists' wallet and leave the scene.
They are not TIA staff but have been staying in the premises of TIA for long. We came to know about the incident when a minor, who had just landed from Dubai, was crying for his 60 dollars that they stole from him at around 5:15 pm today,"
"They hugged the tourist and picked money so that their theft would not be visible to others,"
It has been learnt that the arrestees have been involved in such activities for long.
Police have seized foreign currencies including dollars, euros, and pounds, among others after conducting a search on them.
They have confessed to their crime, Sherpa added.
Police earlier had arrested them but the tricksters were released due to lack of substantial evidence against them.
Police are investigating into the case.
Why booking with us ?
Fully Locally Owned Company
Quality Of Service and Competitive price
Highly Professional Staff
Flexible and customization trip itinerary
100% Customer satisfaction
Need help?
Nepal: 00977-9841273869
whatsapp
: 00977-9841273869
24 hour customer service