Mera Peak Climbing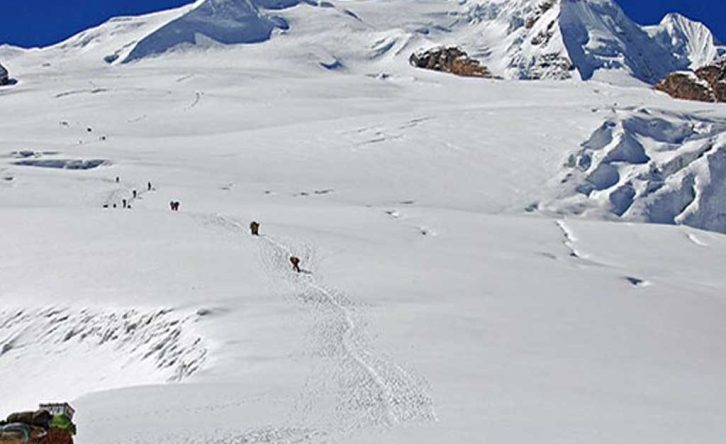 Trip Facts
Mode of trek
Tea house / camping
Overview
If you have previous high altitude trekking experiences,  Climb Mera peak is a perfect adventure waiting for you. If you plan on climbing the Mera Peak, you will be rewarded with a panoramic view of the mountain ranges such as Mount Everest, Mount Lhotse, Mount Cho Oyu, Mount Kanchanjungha and Mount Makalu.
Mera Peak Climbing offers an incredible trekking experience into the gorgeous Mera peak. The extreme altitude during Mera peak climbing is a tough challenge. Even if you're fit, this challenging trek demands lots of stamina, endurance, and few technical skills.
Climbing to Mera Peak begins with a flight from Kathmandu to Lukla. From Lukla, you will trek to Chutang, Chetra la pass 4600m, Thulikharaka, Kothey, Tangnag, Khare, and to Mera High camp. You'll be camping at the Mera high camp for a night.  From high camp, you will summit the Mera 6476 meters peak to catch a mesmerizing sunrise view.
During Mera Peak Climbing, trekkers can experience trekking and climbing, both at the same time. You must use various climbing equipment for Mera peak climbing. If you're a beginner, climbing the Mera peak can be difficult. We advise you to get some training on using the climbing equipment. Also, you should do some training to build up a strong physique.
You will be able to witness various waterfalls, lakes, and passes along the way to Mera Peak. The lush jungles filled with varieties of wild flora and fauna will allure you. The journey to Mera peak is beautiful.
Mera Peak Climbing with Adventure Great Himalayas will be more interesting and fun. We have well-experienced representatives to help you throughout your journey. You will have proper food and accommodation facilities as well.
You'll have one of the best climbing expeditions if you plan Mera Peak with us.
Trip Highlights of the Mera Climbing
Climbing the Mera Peak, the highest trekking peak in Nepal.

Exploring the beautiful view of the mountains such as Mount Everest, Makalu, Kanchanjungha, Amadablam, Thamserku, and many others.   

Exploring the Sherpa Villages, the people, and their lifestyle.

An opportunity to explore the beautiful Everest region.
Best Time to Climb the Mera Peak
Autumn and Spring are one of the best seasons for trekking and climbing the Mera Peak. The autumn season lasts in the month of September, October, and November. During autumn the weather and temperature of the Everest region are around 12 degrees during the daytime. The temperature at the peak may fall to minus. Although the weather may be cold at the peak, it is bearable. You can also have amazing visibility of the mountains and landscapes during the autumn season.
Similarly, Spring falls in the month of March, April, and May which is favorable for Mera Peak expedition. The average temperature of the Everest region is around 10 degrees during the daytime. The temperature may fall to minus during the night time. You will be able to witness the scenery of the mountains and landscapes even more vividly during the spring season.
The temperature of the Mera is cold in every season but, the temperature reaches its minimum during the winter season. If you wish to climb the peak during winter, make sure you carry proper trekking and climbing equipment.
Mera Peak Difficulty
Mera Peak stands at an altitude of 6476 meters making it the highest trekking peak in Nepal. The difficulty level depends upon various factors such as the time of the year you will be trekking. It also depends on your strength. If you are someone who is used to trekking and mountain climbing above 4000 meters to 5000 meters, Mera Climbing might be a next to perfect adventure for you. But if not, it may be quite challenging as it requires a lot of stamina and endurance.
Trekking to the Mera Peak means you may have to walk for 4 days above the altitude of 5000 meters. So, there is a high chance of altitude sickness. You may be in short of breath as you trek to the Mera peak as at this altitude, the content of oxygen in the air is half of what it is at the sea level. If you find susceptible to altitude sickness with symptoms such as headache, nausea, and vomiting, immediately descend to a lower altitude. For climbing Mera Peak, you should be able to walk for about 6-7 hours.
Climb to Mera Peak Itinerary
Cost Include/Exclude
What's include
Airport / Hotel  Airport Transfer
Three night's standard Hotel in Katmandu.
Your stander meals (Breakfast, Lunch and Dinner) during the trekking.
Trekking permit.
All necessary paper works.
Domestic Flight Ticket ( Kathmandu- Lukla- Kathmandu )
All accommodations in lodges/tea houses during the treks.
All necessary trekking and Climbing Permit
An experienced, helpful and friendly Guide, porters (1 porter for 2 clients). And Their well paid Salary, Food, Drinks, Accommodation, Transportation and Insurance for the Guide and Porter.( Guide flight Katmandu / Lukla/ Katmandu.
Mera peak Climbing permit
Trek arrangements with tents, cook and porter/s. NMA Registered Climbing Guide for trek and climbing.
Garbage fee.
Arrangement of Emergency Helicopter service which will be paid by your Travel insurance company.
Medical supplies (first aid kit will be available).
All government taxes.
Service charge.
What's excluded
International airfare and Nepal entry visa fee
Personal travel insurance and also rescue evacuation in case of emergency
All Lunch/Dinner in Kathmandu.
Personal Climbing Equipment.( you may rent it cost about 50-100 USD per head
All Bar bills and personal expenses( phone call, laundry service, battery recharge, bottle of water, hot water, shower, pot of tea, coffee etc.
Tips
Climbing Equipments
Climbing Equipment
Climbing Harness
Crampons
Ice Ax
Ascender
Headlamp
Locking and non-locking Carabiners
Rappel/ Belay device
Ski poles
Ropes
Slings
Prusik Cords
Upper Body Wear
Lightweight Merino long-sleeve t-shirt
Fleece jacket
Medium-weight fleece pullover
Lightweight down jacket
Breathable and Waterproof jacket
Lightweight thermal base layers
Lower Body Wear
Walking shorts/trousers
Lightweight underwear briefs
Lightweight thermal bottoms
Fleece trouser
Heavy thermal bottoms
Waterproof and breathable trousers
Handwear
Lightweight poly-liner gloves
Medium weight gloves
Headwear
Synthetic or warm wool hat
Head Scarf or Bandana
Scarf, buff, or neck sleeve
Sun hat
Ski goggles
Face mask
Glacier sunglass
Footwear
Medium or heavy wool or poly socks
Lightweight wool or cotton socks
Cross trainers or running shoes
Sturdy synthetic or leather hiking boots
Travel Bags
Large waterproof duffle kit bag (120 L)
Medium rucksack (50- 70 liter)
Pack cover
Small and protective padlocks
Sleeping Gear
Down sleeping bag (rated -35 C/ -30 C)
Closed-cell foam mat
Cost & Date
Note: The below Price and Travel date is for the Group Join Basis. If you take private trip all travel dates are guaranteed. Private Trip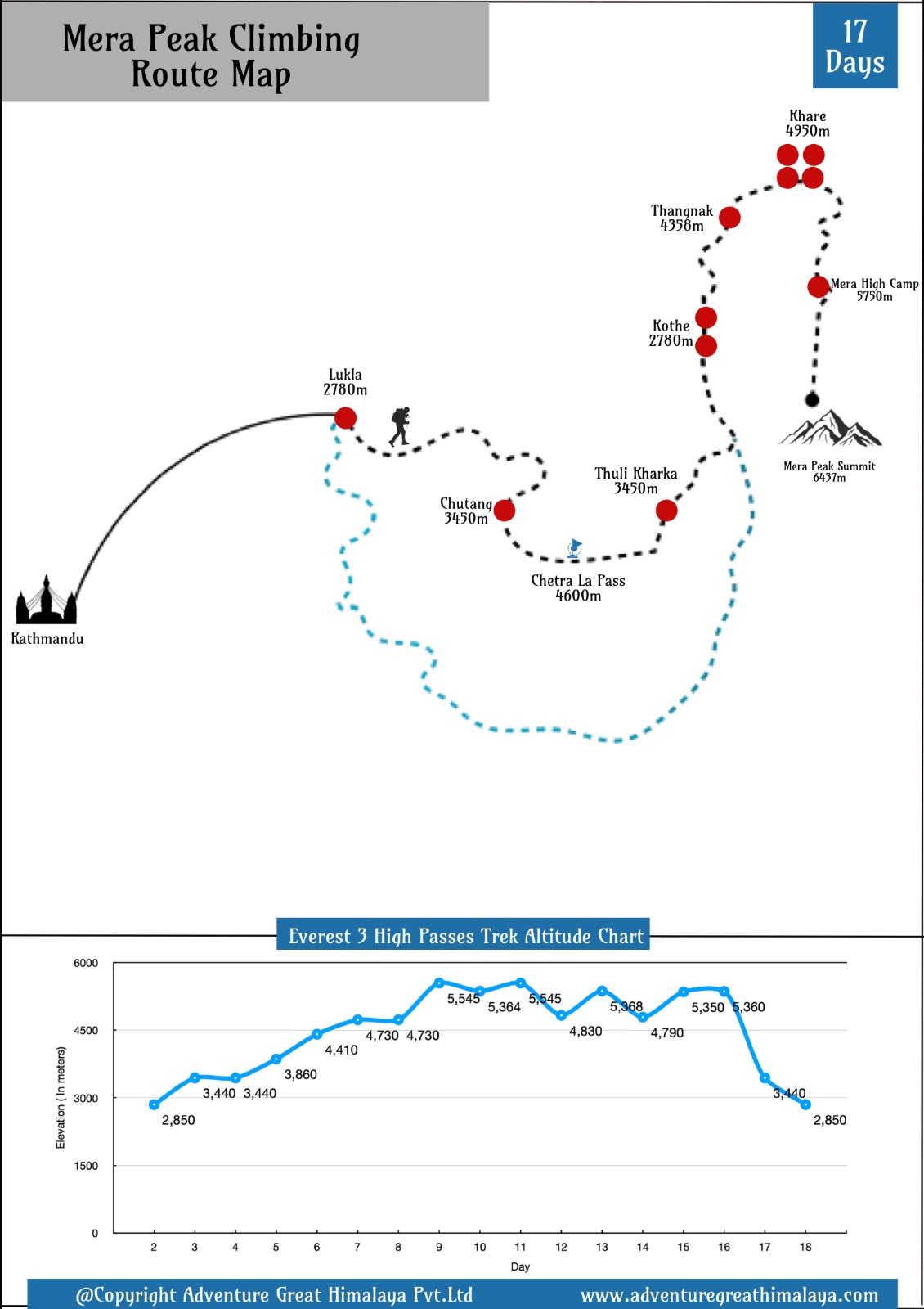 Gallery