Western Great Himalayan Treks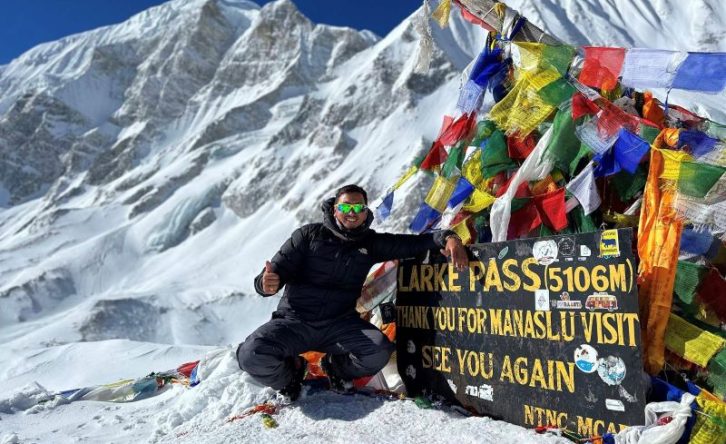 Trip Facts
Best Time
October / November and April / May
Start From
All price inclusive


$ 4650 USD per person
Overview
The Western Great Himalayan Trek is undoubtedly one of Nepal's unique but challenging adventures. This trek takes you through the remote and off-beaten locations in the mid-western part of Nepal, including the regions of Annapurna and Manaslu Circuits. This journey combines three famous treks; Manaslu Circuit with Tsum Valley, Annapurna Circuit via Nar Phu Valley, and Upper Mustang.
This long trek combines adventures from all aspects, from the mystic Himalayas in the north to the diverse landscapes and cultural insights. Besides, the religious insights that you experience from the temples and monasteries offer you great knowledge of Hinduism and Buddhism and their practice in Nepal.
Is This Trek for You?
It depends on several factors, such as your physical fitness, experience in trekking, and ability to acclimatize to high altitudes while considering if you can do the Western Great Himalayan Treks. This package is physically demanding and exhausting, which requires strong physical fitness, mental state, and preparation with gear and safety.
On top of that, trekkers must have prior trekking experiences on high-altitude destinations to adapt to the destinations like Kang La Pass and Thorong La Pass. These regions feature thin air, and low oxygen, which pushes you to suffer from altitude sickness. So acclimatization is mandatory before embarking on high altitudes. Similarly, anyone with pre-existing medical conditions must have prescribed medications and consult with doctors before taking this journey.
Ultimately, anyone with prior trekking experience, exposure to high altitude, and physical, mental, and gear preparation can take on this trek. In the meantime, they must be mindful of the natural calamities, injury, and other related issues that might occur on the journey.
Highlights of the Western Great Himalayan Treks
Explore Manaslu Region and Tsum Valley
Reach Lo-Manthang, the capital city of ancient Lo Kingdom
Explore Buddhist Monasteries like Mu Gompa, Jampa Gompa (Jampa Lhakhang), Thubchen Gompa, Chodey Gompa, and Choprang Gompa
Reach Kang La Pass, Larkya La Pass, Thorong La Pass, and other high altitude locations
Explore Jomsom and Kagbeni
Visit Muktinath and explore 108 sprouts and eternal flame
View the stunning Annapurna Mountain Ranges, including peaks like Annapurna, Gangapurna, Nilgiri, Dhaulagiri, Machhapuchhre, and others.
Sightseeing activities in Pokhara and Kathmandu Cities
Best Time For Western Great Himalayan Trek
The Western Great Himalayan Trek offers one of the most breathtaking and adventurous hikes through the Annapurna, Tsum Valley, and Upper Mustang regions. Autumn and Spring are considered the best time to go for the trek. So why are they the most favorable seasons for undertaking this trek? Know them below!
Autumn (September to November):
Autumn Season is one of the best times for the Western Himalayan Treks. First, the weather condition from September to November is pleasant. The environment is usually clean and dry, with warm days and cool nights, allowing clear views of the stunning mountain ranges and landscapes.
Besides, the probability of encountering natural hazards like landslides, floods, and avalanches is minimal as Autumn falls between monsoon and the winter. This also means that you don't have to deal with the closures of the destinations like Kang La Pass and Thorong La Pass.
Spring (March to May)
The mild and pleasant weather condition makes Spring the peak time for going to the Western Great Himalayan Treks. The clear skies and moderate temperatures will allow you to enjoy the hike more beautifully, providing a transparent view of the Himalayas, forest, and surroundings.
One of the most exciting components of the Spring season is its colorful and vibrant nature. The flowers go in full bloom, and the green leaves of the forest make the scenery breathtaking. The environment is usually dry, allowing you to navigate the landscapes easily.
In conclusion, Autumn and Spring are the best environments to trek in the Western Great Himalayan region. But the choice depends on the trekkers' personal preferences and trekking goals while choosing the best time for travel.
Off-Season Trek | Should I Do It?
Off-season treks are generally operated during monsoon and winter. Trekking in Nepal is challenging during these times as they come with different issues and environmental conditions. First, the weather condition is unfavorable for long travel; for example, monsoon features heavy rainfall, while snowfall and avalanches can be a problem during the winter. So you must be fully prepared with everything you have, from physical and mental needs to gear and professional guides.
Enquiry Form

Note:Please ensure names must be exactly the same as your passport (for ticketing/security purposes). You could incur extra costs or even miss your flight if the names are not correct.
Why booking with us ?
Fully Locally Owned Company
Quality Of Service and Competitive price
Highly Professional Staff
Flexible and customization trip itinerary
100% Customer satisfaction
Need help?
Nepal: 00977-9841273869
whatsapp
: 00977-9841273869
24 hour customer service