EBC Trek With Lobuche Peak Climbing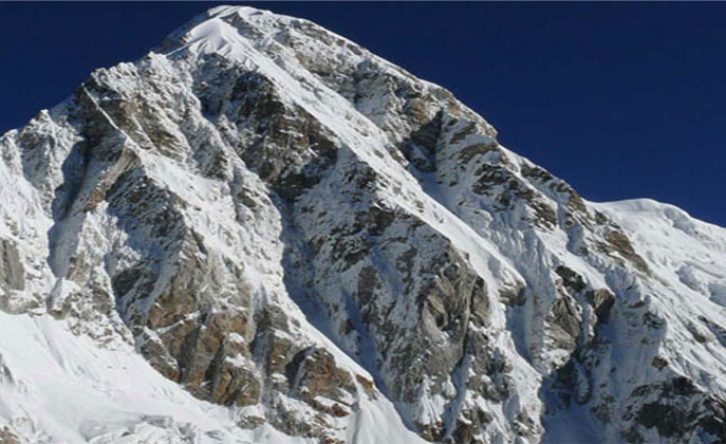 Trip Facts
Mode of trek :
Tea house / camping
Maximum Altitude :
6119m.
Overview
Lobuche Peak Climb is the most popular trekking peaks located above the Lobuche village in the Khumbu region near to Mt. Everest. The peak is not technically difficult for climbers:  rated as PD+ but no mountains are to be underestimated: some common mountain threat from altitude, exposure and weather conditions may arise anytime.
Lobuche at 6,119m is located at Nepal's most popular trekking route and has two major peaks – Lobuche East (6,119m) and Lobuche West (6,114m) connected via a knife-edge ridge. The summit of peak features the majestic view of mighty Everest, Cho-Oyu, Lhotse, Nuptse, Ama Dablam and Tibetan Himalayan peaks.
Since the trip involves multi-day hiking, it provides an incredible opportunity to discover and appreciate the real charm of Himalayan nature. The Lobuche East Peak Climb start with a hike to Everest Base Camp which is an adventure in itself. You will walk through beautiful forest, Sherpa village and monasteries with endless view of Khumbu Mountains.
Highlights
Summitting Lobuche Peak at 6,119m – great sense of achievement
Exploration of Everest Base Camp
Cross cultural privilege – Sherpa community
360 degree view of Everest, Lhotse, Pumore, Ama Dablam, Cho-Oyu and Tibetan Peaks
Camping at some of wild and remote valleys of Himalayas
About Lobuche Peak
Lobuche East Trekking Peak is located close to magnificent Khumbu Glacier and the settlement of Lobuche. On April 25, 1984, Laurence Nielson and Sherpa Ang Gyalzen first summited the Lobuche east peak. Climbers need to purchase a permit from National Mountaineering Association (NMA) of Nepal to summit the peak. NMA classified Lobuche East (6,119m) as a "trekking peak" and Lobuche West (6,145m) as an "expedition peak".
 Pr-climb training at Base Camp
Adventure Great Himalaya's Climbing Guide will provide a pre-climb training at Lobuche Peak East Base Camp. He will provide training on climbing techniques and the right way of using climbing gears – ice axe, climbing boots, crampons, harness, ascender and more. The training also includes the using of rope to ascend and descend. We strongly believe that pre-climb training will enhance your strength, skills and confidence to summit the peak successfully and conveniently.
Lobuche Peak Climbing Difficulties:
Lobuche Peak climbing presents a variety of challenges that require climbers to possess certain skills and experience. The difficulties of Lobuche Peak involves include technical climbing, high altitude, and extreme weather conditions. Climbers will encounter sections of steep ice and rock, requiring proficiency in using crampons, ice axes, and other climbing equipment.
The summit ridge can be exposed and narrow, demanding careful navigation. Moreover, Lobuche Peak stands at an elevation of 6,119 meters (20,075 feet), making altitude acclimatization essential to avoid altitude sickness. The thin air at such heights decreases oxygen levels, adding to the physical strain on climbers. Additionally, weather conditions can be unpredictable, with high winds and cold temperatures. Proper gear, including warm clothing and a reliable tent, is crucial. Overall, climbing Lobuche Peak requires technical climbing skills, physical fitness, and the ability to adapt to high-altitude conditions.
Lobuche Peak Climbing Best Month:
The best time for Lobuche Peak climbing are typically during the spring (April and May) and autumn (September and October). During these months, the weather in the Everest region tends to be more stable and favorable for climbing. Spring offers relatively milder temperatures, longer daylight hours, and less precipitation. The mountain's slopes are covered in snow, providing better climbing conditions.
Autumn, on the other hand, provides clear skies, dry weather, and excellent visibility. The temperatures are colder than in spring, but the stable weather compensates for it. These months are also popular among climbers, so you may encounter more like-minded individuals and have a sense of camaraderie.
There are also winter months (Dec-Feb) climbing in Nepal. If the weather seems calm and doable, we can organise for winter expedition to Lobuche peak. Please consult our team with your travel plans and we will let you know.
However, it's important to note that weather conditions in the mountains can still be unpredictable even during the best months, so climbers must be prepared for sudden changes and adverse situations.
Lobuche Peak Permit:
Obtaining a permit is a crucial requirement for climbing Lobuche Peak. Climbers need to secure a Sagarmatha National Park permit and a climbing permit issued by the Nepal Mountaineering Association (NMA). The Sagarmatha National Park permit allows access to the Everest region, which includes Lobuche Peak. It is necessary to preserve the natural environment and support conservation efforts in the area.
The climbing permit from the NMA authorizes climbers to ascend Lobuche Peak and ensures that necessary safety standards are met. To obtain these permits, climbers typically work with a local trekking agency or guide who assists in the application process. The permits for Lobuche Peak are valid for a specific duration and require climbers to adhere to certain rules and regulations, such as following designated routes, respecting the local culture, and practicing responsible mountaineering.
Lobuche Peak Climbing Cost:
The cost of climbing Lobuche Peak varies depending on several factors. It includes expenses such as permit fees, transportation, accommodation, guide services, equipment rentals, and meals. The overall cost is influenced by the duration of the expedition, the level of support provided, and the chosen route. Climbing with a reputable trekking agency or guide usually ensures a more organized and safer experience, but it may come at a higher cost.
Equipment rental costs can be significant, especially if climbers don't have their own gear. The cost may also vary depending on whether climbers opt for a fully guided expedition or prefer a more independent approach. Accommodation and meals in the Everest region can be relatively expensive due to the remote location and limited availability of resources. It is essential to consider both the logistical and safety aspects when assessing the cost of Lobuche Peak climbing. Proper research, planning, and budgeting are crucial to ensure a successful and enjoyable climb while managing expenses effectively.
Lobuche Peak Climbing Itinerary
Cost Include/Exclude
What's include
Airport pick up & drop
2 Night' stourist slandered hotel accommodation in KTM at Bed & Breakfast basis.
Kathmandu Lukla/Kathmandu flight ticket including airport tax. and cargo fees.
All meals (Breakfast/Lunch/Dinner) during trip
One professional English speaking trekking guide, 1 Cook necessary Sherpa and Porters.
Life insurance for all support crews and their daily wages.
One English speaking equipped climbing guide, Equipment for all crew.
Per member 25 Kg. luggage allow while in the trekking.
Trekking, Peak Permits, National Park permits Fees and garbage deposit.
Snow bars and ropes for the climbing as well as tented camp while on climbing .
All official taxes and service charge.
What's excluded
International air fare.
Personal equipment.
All bar bills. Like coke, beer, bottle of water etc.
Emergency rescue evacuation
Food in city Kathmandu.
Extra night hotel in Kathmandu, and food, accommodation if return back early due to any reason.
TIPS for staff and garbage fee.
Gallery