Nepal Luxury Tour 14 Days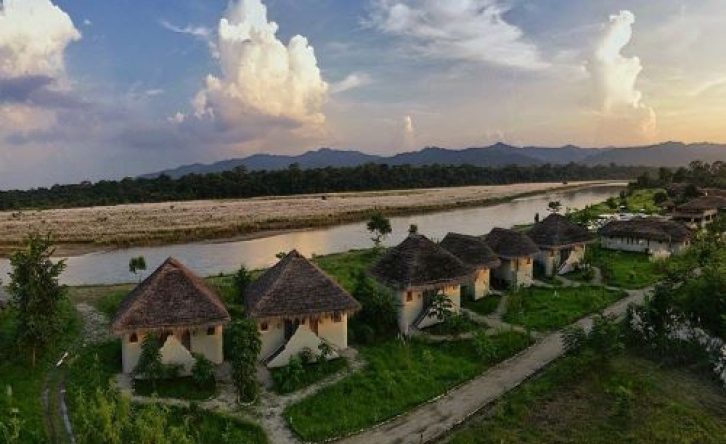 Trip Facts
Best Time
November / December And March . April, may
Accommodation
5 Star Hotel / resort
Tours Type
Culture, Nature, Jungle safari, Mountain view
Overview
 Nepal Luxury Tour is an incredible holiday package in the tiny Himalayan nation. This special package from Adventure Great Himalaya takes you on an outstanding tour in the beautiful country. This exceptional tour is a perfect combination of spectacular adventure and comfort. 
The breathtaking natural diversities of the country are the major attractions of this trek. They range from the vast grasslands of the Terai, stunning hillsides, to the majestic Himalayas. Trekking in the beautiful foothills of the Himalayas is quite popular among travelers. 
However, the adventure opportunities in the country don't stop there. There are numerous tours, including this 14 Days Nepal Luxury tour, that will enchant any traveler. It covers all the significant landscapes and landmarks of the country that you will find in any tour itinerary. 
Moreover, Travelers will also get a unique cultural experience on this tour. This tour passes through ancient settlements of local people. There are various architectural landmarks, including temples, palaces, and other monuments. Professional guides and heritage experts will accompany you to give you local insights. 
This luxurious tour is ideal as a family trip with children and senior citizens. You can travel around the country and make memories of a lifetime with your family. It is also perfect for honeymooners and couples who want to spend some time cozily with their significant others. Groups of friends who want to take a break from their hectic schedules can also take this tour.
Travelers will stay in comfortable luxury hotels and resorts during their trip. You will travel leisurely in spacious and comfortable tourist coaches and private vehicles. Added adventures of jungle safari and mountain flights add to the appeal of this trip. 
One important aspect of this tour is that it is completely customizable. We have a flexible itinerary that is changeable according to the client's requirements. You can customize your itinerary based on your schedule. We promise to provide you with a great time during your trip!
Some famous places you will visit include Kathmandu valley, Pokhara, Bandipur, Lumbini, Chitwan, Tansen, etc. The three cities of Kathmandu valley, known for their medieval temples, palaces, and courtyards. Chitwan National Park and Pokhara are perfect for a relaxing adventure in nature's bliss.
This unique blending of natural and cultural exploration makes this trip one of the best in the country. We at Adventure Great Himalaya provide this beautiful "All Nepal Luxury tour" at a reasonable price. Contact us for more detailed information on this tour of a lifetime. Happy traveling!
Highlights of this Trip
Guided tour of the Kathmandu valley with a heritage expert
Exploring the beautiful cultural and religious landmarks, including temples, palaces, monasteries, etc., of Kathmandu
Incredible jungle safari adventure at Chitwan National Park
Visiting the pilgrimage site of Lumbini, the birthplace of Lord Buddha
Relaxing in the tranquil atmosphere of Lakeside in Pokhara
Visiting various sightseeing points of Pokhara city
Hiking to Australian base camp and Sarangkot to observe sweeping views of the golden sunrise overlooking the Himalayas
Exploring the beautiful cultural village of Bandipur
Majestic Himalayan views on a scenic Everest mountain flight
Place to Visit 14 Days  Nepal Luxury Tours

1, Kathmandu Valley – Shyambhunath Temple, Pasupati Temple, Boudhanath, Patan, Bhaktpur, Changunarayan, Bhudhanilkantha
2, Chitwan Wildlife jungle safari
3, Lumbini ( Budhha birth place)
4, Pokhara city
 5, Tansen  Bazzar
 6, Sarangkot hiking
 7, Bandipur village tour
 8, Everest  Mountain flight
Trip Itinerary
Cost Including
What's include
Airport/ Hotel/Airport by Van/Car
5 Star Hotels in Kathmandu, Pokhara, chitwan and 4 star in Lumbini and Bandipur.
Two night Hotel in Chitwan with full jungle activities and including meals,2 breakfast, 2 lunch and 2 dinner. Jungle Guide, All jungle permit
All sightseeing/ Transport by private car/ Van as per group Size .
Professional Tour Guide in Kathmandu and Pokhara..
1 Day hiking
One hour Everest mountain flight.
All The necessary entrance fees
Government tax.
Office Charge
What's excluded
All the bar bills
Lunch and dinner.
Personal expenses.
tips.
Gallery