Our working Team
Our  Working Team members are our greatest asset!
"Travel is the only thing you buy that makes you richer" and "Travel with best team for the best tour experience".
Such unfailing motto are the major forces behind all the staff of Adventure Great Himalaya to offer the best to our clients. Ever since the establishment of our travel agency, the Adventure Great Himalaya's great team members are working really hard to offer you the in-depth tour and thrilling outdoor adventures on "The Land of Mt. Everest" and its surroundings. Our team is well-balanced; backed up by the experienced group leaders, friendly tour guides and versatile travel experts. We are some of the handful travel agencies offering multi-linguistic guide and full-board service. Every aspect of our travel service is designed to enhance your tour experience in a hassle-free manner. Whatever your interest is: exotic trekking experience or adventurous mountain flight, and mountain biking or even entry-level mountaineering, our professional team, with a full set of pro gears and support, will promise you a safe travel and exhilarating tour experience.
What sets us our team apart from others?
Destination Experts
All our trips, both private and group, are crafted by our experienced travel experts in a particular region. They dedicate themselves, to amalgam their years of experience with the personal survey of touristic destination to ensure that you receive the best travel experience.
Adventure Trip Designers
For Adventure seekers or outdoor junkies, our travel experts have also handpicked plethora of adventurous and inspiring experiences for you. With a perfect personal service to ensure safety, all you need to do is to get ready for waves of adrenaline rush.
Travel Consultants
To help with your journey, our hospitable and friendly consultant will assist you with professional consultancy for free and work together with you to individualize you tour. They help you obtain all the necessary travel documents, book the flight, reserve the hotels and introduce you with your guide and porter. During your tour, they will closely communicate with you and ready to offer prompt help.
Local Support
Local Guide
All our travel guide are well-trained with years of guiding experience. They are fluent in English and have in-depth knowledge of Nepalese history and culture. They are well-familiar about the culture and place you are travelling to. With a great passion and extreme humorous and considerate, they can assure you a hassle-free trip and guarantee that you will not miss even a single highlights during the trip. All of our guides are well-trained and qualified. Training includes below details, but is not limited to the following: First Aid Training Safety Management Anti-altitude sickness training
Experienced Local Drivers
Adventure Great Himalaya never hires unknown drivers. All our drivers are well-trained and have over 10 years of experience in a particular region; you are travelling to. They are well-acquaint with mountain terrain and have 100% safety records till date. They never bother to stop at a place where you intend to take a photos. They only operate after getting their vehicle twice, thrice or more time.
Friendly Local Porters
Travel with light and enjoy your holiday while we take care of your luggage! We believe in generating the employment for locals so most of our porters are local of particular region. With years of experience, all of our porters offer professional service; they are ready to assist you whenever the help is needed.
Tour Operations Staffs
Our tour operations staffs are the persons who coordinate the works between tour guide and travel consultants. They help to create a good bonding between the staffs; which as a result helps to manufacture the best tour product.
Mission & Vision
Adventure Great Himalaya is established 10 years ago with a great mission and vision. Unlike other travel agencies, we
Our Mission:
To propel the tourism sector as a major engine of economic growth in Nepal
To promote Nepal as top-class touristic destination in traditional, emerging and new market
To enhance the tourism product; that as a result provides high quality service
To promote Nepal as a eco-friendly, clean and safe touristic destination
To protect fragile local culture and ecology
To spread a tourism awareness program in remote mountains and make locals know how positively tourism can affect their life
To generate employment – we give first priority to local. Many of our trek/tour guide and porter are local dwellers. We also spend nights at hotels opened by local people
Our Vision:
Adventure Great Himalaya aims to be a reliable travel partner; offering secure and well money valued travel programs with a focus of exceptional personal service, expertise and innovation business models. Adapting new business perspective, we offer something incredible that is different and unique from the traditional service offered by many our competitors. Most of the travel itineraries are customized by travel companies; but here you can work with our travel consultant to customize your trip itinerary on your own; so that you can enjoy the trip at fullest. We will only object you when it comes to your safety. In short, our vision is to offer you the innovative travel solution to assist our client achieve their travel goals. At the core of this Vision is a passionate commitment with a great experience of choice and exceptional customer service. With us, you feel like the boss!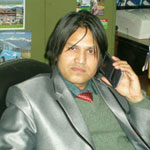 Babu Karki
Position:Team Leader ( M.D)
Experience of Trekking, Adventure:19 Years
GOV. Trekking Guide License No: 524-057158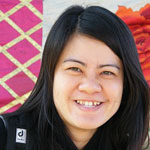 Panmnee (Puja)
Position: Marketing Director and Thailand Representative
Experience of Trekking, Adventure:12 years
Language: English/ Thai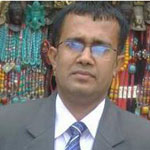 Gakul Karki
Position:Manager: Operator
Experience of Trekking, Adventure:9 years
Language: English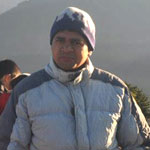 Nanda Bastakoti
Position:Trekking /Adventure Guide
Experience of Trekking, Adventure:26 Years
Language: English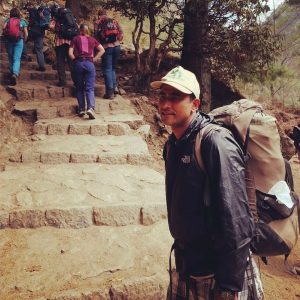 Janak Karki
Position:Trekking Guide
Experience of Trekking, Adventure:18 Years
Language: English/Germany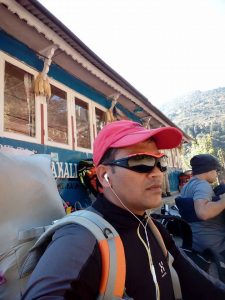 Binaya Karki
Position:Trekking Guide
Experience of Trekking, Adventure:11 years
Language: English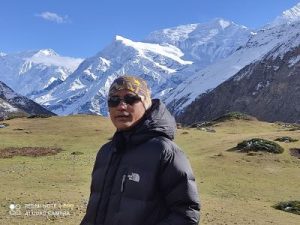 Naran Bhandari
Position:Trekking Guide
Experience of Trekking, Adventure:12 Years
Language: English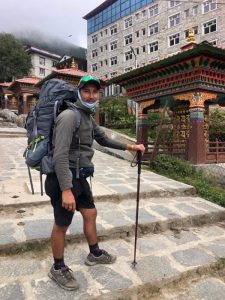 Dinesh Karki
Position:Trekking Guide
Experience of Trekking, Adventure:8 Years
Language: English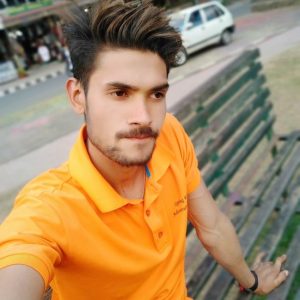 Summer Karki
Position:Guide
Experience of Trekking, Adventure:5 Years
Language: English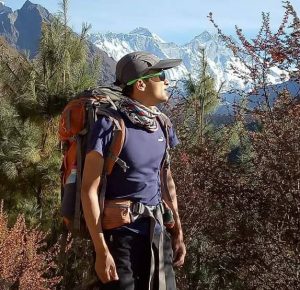 Krishna Bhandari
Position:Trekking Guide
Experience of Trekking, Adventure:13 years
Language: English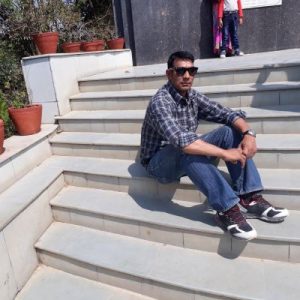 Ram Thakuri
Position:Trekking Guide
Experience of Trekking, Adventure:9 years
Language: English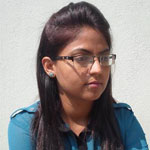 Kalpana Bhattarai
Position:Tour Guide
Experience of Trekking, Adventure:5 years
Language: English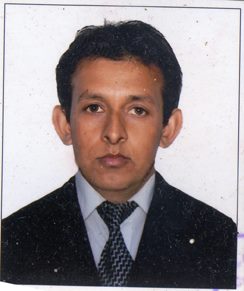 Raju Bhatrai
Position:Guide Cum Porter
Experience of Trekking, Adventure:5 years
Language: English (Not fluently)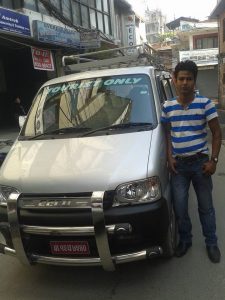 Tika Adhikari
Position:Van Driver
Experience of Trekking, Adventure:9 Years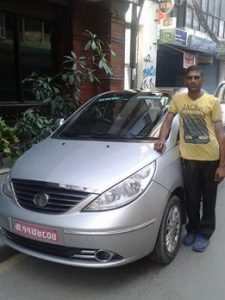 Naba Rijal
Position:Car Driver
Experience of Trekking, Adventure:13 Years