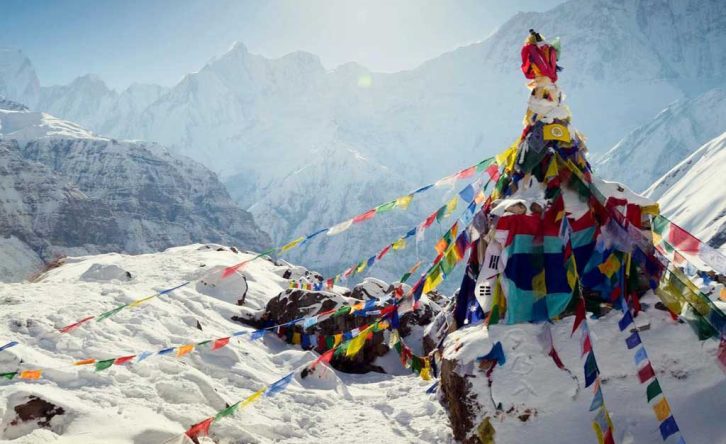 Trip Facts
Mode of Trip
Luxury Lodge Basis
Grade
Moderate to Adventurous
Highest elevation
5,545 m
Activities
Trekking/ Hiking
Trip Duration
15 Nights & 16 Days
Best Season
Sep-Dec and Feb to May
Overview
Everest Base Camp Luxury Trek is perfect for those willing to trek Everest in ultimate luxury and comfort. The accommodation is comfortable and lavish in five star hotel at Kathmandu and the most luxurious resort and guest houses in the trekking region.
Though the luxury Everest Base Camp Lodge Trek route follows the regular EBC route that every Everest aspirant follows, you will have completely different experience of luxury from the very beginning of the journey.
EBC Luxury Treks begins with a scenic trans-Himalayan flight to the gateway to Khumbu and Everest area – Lukla Airport. From Lukla, we will start our trek through Sagramatha National Park (UNESCO World Natural Site) and make a steep climb to Namche Bazaar: the heartland of Sherpa community. We continue following the regular EBC trail that leads us to BC and Kalapatthar. Kalapatthar offers the dramatic 360 degree view of Himalayas and tantalizing sunrise over its horizon. The returning journey to Lukla takes 3 days via Pheriche & Monjo route.
This Luxury Everest Base Camp Trek offers a luxurious tea house or resort accommodation with twin sharing room and en- suite bathroom, if available. We also offer a hot shower, hot water bag, sleeping bag, trekking gears and choice menu policy. Likewise, our experienced and medically trained trekking leader with assistance guide will accompany you with all the safety back-up like Oxygen cylinder and medicine kit.
With personalized care, great services, incredible team and flexible travel plan, we ensure you the best trekking vacation in Everest. Join our meticulously designed Everest Base Camp Luxury Lodge Trek Package to enjoy the Everest in its all glories and discover its magnificent hallmarks like Khumbu glacier, prominent Sherpa culture, diverse geography and Himalayan peaks.
Why  Everest Base Camp  Luxury Trek
Completely hassle free travel
5- start hotel accommodation at Kathmandu and the finest accommodation along the trekking route
Personalized care
Desired departure date and travel itinerary
Majestic view of Khumbu peaks – including Mt. Everest, Mt. Cho – Oyu, Makalu, Ama Dablam, Nuptse, Lhotse and others
Intriguing Sherpa Culture and their hospitality
Scenic Helicopter Flight from Kathmandu to Lukla / Kathmandu
1 Trekker: 1 Porter
Adventure Great Himalaya's 1 trekker: 1 porter policy adds more comfort to your trek. Porter will carry all your heavy stuffs; leaving few personal stuffs on your backpack. All you have to carry is personal documents and camera.
Accommodation In Everest Luxury Trek

We believe that the accommodation is one of the major factor that enhances your overall travel experience. We also believe that a person who is quite far away from home, if gets to enjoy the similar comfortably as home, then he is bound to attach to the place. In most location during Everest Base Camp Trek, we will stay in  comfortable hotels offering the best service and we will not restrict on your menu like other trekking packages.
The comfortable hotels are built on best location and everything you get here is perfect. Beds are comfortable and the quality of food, sheet, towels, bathroom etc. is great. You truly feel like the king of mountain.
Name Of The Best Luxurious Hotel in Everest Base Camp Trek
Kathmandu :     Hotel  Yak & Yeti  (3 Nights)
Lukla ;                 Himalaya Lodge /  Mera Lodge
Phakding:           Yeti Mountain Home
Monjo:                 Yeti Mountain Home
Namche:              Sherpa Land
Dibuche:              Rivendell
Dingboche –         Bright star
Lobuce: –              New EBC Lodge
Gorakhsheph –   Everest Inn
Phirinche: –        Himalayan Inn
Acclimatization
Starting from Lukla (2,830m), the Everest Base Camp Trek route covers roughly 130km (two way). Everest Base Camp sits at an elevation of 5,364m and the starting point at Lukla is already enough for mountain sickness.
To avoid altitude sickness, slower pace and proper acclimatization are the must. 16 days Luxury lodge  Everest Base Camp Trek limits daily altitude gain and ensure two nights acclimatization – one at Namche Bazaar and another at Dingboche. We believe that it will enhance your comfort ability.
Lukla Flight & Weather

The Regular Flight from Kathmandu to lukla / return Kathmandu  , it can be canceled due to bad weather,  it happens a lot even best season, it might disturb  your  limit time for Everest base camp trip,  flying by helicopter is worth option  to secure  your travel scheduled.
Riding helicopter from Kathmandu to Lukla is an amazing experience, flying closer by green hills and local village. A helicopter flight accommodate up to 5 people and 500kg and the flight takes about 55 minutes. The helicopter Cost $ 2600 to 3000  per helicopter.
Delays or Cancel Lukla flight
The flights from Kathmandu to Lukla /Kathmandu can be cancelled for a day due to bad weather. It is likely to happen in the best seasons too. Therefore, we will rebook it to the following day. In addition, if you want a charter helicopter to Lukla, we will help to arrange it. However, it will costs you about $350 to $500 per person more.
Insurance for Everest Luxury Trek
AGH team highly recommends you get proper travel insurance for the Everest Base camp Luxury Trek. Our team will suggest some of the trusted international companies available for your journey. Travel and medical insurance can save you with the financial burden in case of any unforeseen events or complications. Similarly, In case of medical emergencies or evacuation scenarios, Insurance can let you be assured that you are reimbursed. Read the policies clearly and make sure you have the necessary paperwork for your insurance payback.
 Solo and group Joining
Both solo and group treks are available for Everest Luxury Trek with AGH. Solo treks are slightly expensive as you have a personal guide and flexible schedule while trekking in Nepal. It also allows you to do the trek at your best time. Group treks are of two kinds. You can form a group yourself and book the trek. It allows your group to share some expenses like transportation, accommodation, porters, and guides.
Similarly, fixed departures are set by our company and you have to join a group set to leave for Everest on a certain date. This is the most cost-efficient of all our options. However, this limits your freedom to choose the itinerary and you have to share the resources with the group. All three types of treks are available through AGH and you can select the variations by talking with our trekking planner team.
How to book this tour with Adventure Great Himalaya (AGH)
Booking a trek with Adventure Great Himalaya (AGH) is simple and straightforward. You can fill out the inquiry form at the end of this page to start the conversation. You can also directly send an email to us or contact us from other mediums. We are active on several social media platforms too for your ease. After the date of the trek is finalized, we will guide you through payment options and other essential assistance for the trek. We will help you with ticketing if necessary and also packing & preparation so you are all set to come to Nepal and start your trek immediately.
Booking term –Condition
Booking process
Once you finalize the trek itinerary and cost, it is required to pay 40% trip deposit along with the copy of passport and Nepal flight ticket. Once you pay the deposit, your trek gets confirmed. We will send you the final confirmation letter. The rest of trip amount should be made upon your Arrival.
Last Minute booking:
We accept the booking 3 days before the start of your trip, but can't guarantee it by 100%.
Payment method
It is required to pay pre- deposit on all treks before the arrival and the remaining balance should be paid in a major currency at the office of Adventure Great Himalaya, Kathmandu after the arrival. If the payment is made with a credit/debit card in Nepal, 13% additional fee will be charged to cover the local taxes and transaction fees.
Cancel & Refundable:
In case of travel dates changeability, the trip will get rescheduled without any additional charges. Similarly, if you cancel your trip, please be informed that the 25% deposit will not be refundable, be considered as a trip cancellation fee. And this policy is effectively applicable right after you confirmed your booking with us.
And if you have paid more than the trip deposit, then the 25% trip deposit will be reduced from that amount. The remaining balance will be refunded to you via the original payment method.
Finally, the Everest Base Camp Luxury trek is an adventurous walk across the Khumbu region with best possible service and accommodation. In addition, Spring and Autumn are the best seasons of the year to have wonderful hiking in the Himalayas.
Everest Base Camp Luxury Trek Itinerary
Cost Include / Exclude
Service Include
Airport / Hotel /Airport  Transportation.
Hotel in Kathmandu: 3 Nights twin sharing 5  star Hotel in Kathmandu including breakfast.
Domestic Flight ticket: Kathmandu / Lukla / Kathmandu flight ticket.( the Baggage weight limit is 10 Kg and Hand carry 5 Kg)
Meals In Trekking  (Breakfast, lunch and dinner) during the trek.
Hot Drinks : Tea / Coffee with Meals
Seasonal Fruits – Apple, Orange
Accommodation in Trekking: Luxury Lodge during the trek with private bathroom  Hot Shower.
Trekking Guide : An Experienced, helpful and Good English speaking  Trekking Guide.
Trekking porters : Carry your luggage during the trek  (One porter for 1 Member )
Necessary Trekking permit and Company paper work
Trekking equipment. Sleeping bag, Down jacket, walking poles ( refundable after trek trek)
Oxe -Meter- To Check your oxygen saturation and heart rating
Government tax and Company Service Charge
Service Exclude
Nepal entry visa fee (you may easily issue the visa upon your arrival at Tribhuwan International Airport – Kathmandu). .
Your Travel and rescue insurance.
International airfare and airport departure tax.
lunch and dinner in Kathmandu .
 bottle of drinks, and  personal expenses( phone call, laundry service, battery recharge)
Tips for the guide and porter.
Equipment List
Trek Equipment List
BAG/RUCKSACK

• Rucksack for our porter to take your gear ( if you don't have it, we will provide Company duffel Bag)
• Daypack for carrying your personal things like water, snacks and your camera
• Waterproof pack cover or dry bags
FOOTWEAR

• Weatherproof walking boots or shoes
• Inside footwear (flip flops)
• Multiple pairs of warm socks
CLOTHING

• Down jacket ( if you don't have it, our company will provide it)
• Warm baselayer underwear top and bottoms (woolen or synthetic)
• Light breathable hiking trousers and t-shirt
• Warm midlayer top (woolen or synthetic)
• Waterproof jacket
• Comfortable warm clothing for at night
• Insulated hat
• Warm gloves
• Sun hat
• Sunglasses
GEAR

• Sleeping Bag ( -20 Degree) If you don't have it, Our Company will provide it)
• Trekking poles
• Aluminium water bottle
• Headlamp or torch
PERSONAL ITEMS
• Sun screen
• Chapstick
• Camera & batteries
• Power adapter & chargers
• Toiletries
• Travel towel
Gallery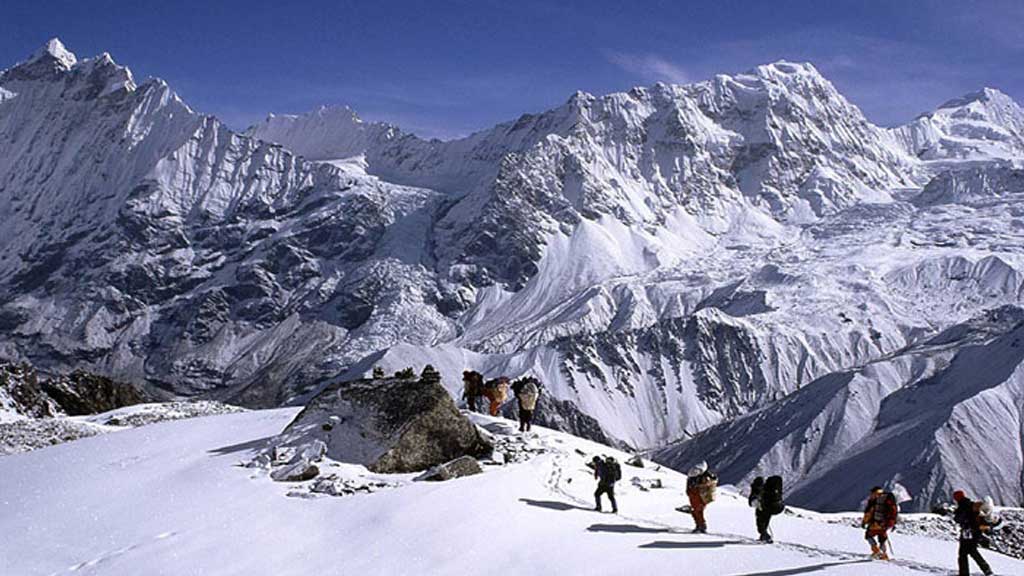 Reviews of Everest Base Camp Luxury Trek