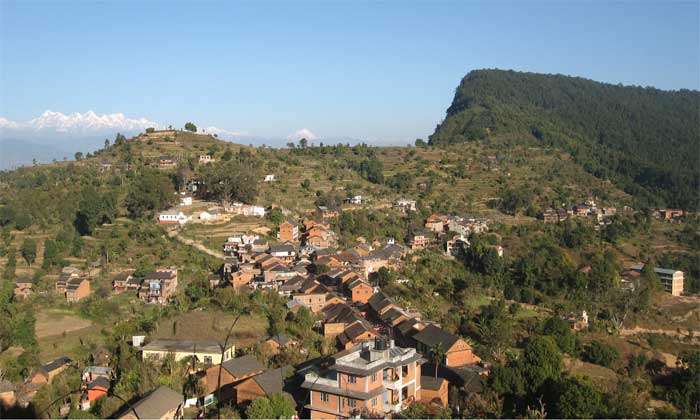 Lush vegetation, incredible landscapes, and ancient Newari culture. These are a few highlights of Bandipur, the hidden gem of Central Nepal. This small town is situated at an altitude of 1030m from the sea level. The ancient town of Bandipur is becoming more and more popular among tourists.
Bandipur has recently become a municipality in 2014 by merging different VDCs. It lies in the district of Tanahun. This hilltop station is famous for its traditional houses, culture, and streets. Strolling through the streets of Bandipur in the evening has a different vibe to it.
Getting to Bandipur
Bandipur lies in the Tanahun district, and only 147 km west from Kathmandu. It lies just over half-way between Kathmandu and Pokhara. There are two modes to get to Bandipur from Kathmandu. You can either take a private transfer or a public bus from Kathmandu.
By A Private Vehicle
Hiring a private vehicle is the best way to go to Bandipur. You can easily hire a 4-wheeler from Kathmandu. Hiring a private vehicle does not mean you will reach Bandipur in less time. But you can stop anywhere you like for toilet breaks, food, or scenery.
It is also the safest way to travel through the Prithvi Highway. You will be driving beside the Trishuli river, surrounded by beautiful landscapes and valleys.
Bandipur is just a few miles uphill from Dumre.
By A Public Bus
Any bus from Kathmandu to Pokhara will drop you off at Dumre. You can take another local bus or a 4-wheeler from Dumre to Bandipur.
A tourist bus is what I would recommend to get at Kathmandu. These buses have a specific time to leave and are comfortable. There will be AC and free wifi in a tourist bus.
A local bus is available throughout the day. But I would not recommend taking these buses, as they are not comfortable and safe like the tourist buses. Plus, you will be traveling with your luggage.
Historic Value of Bandipur
Once known as an important stop on the trading route to Tibet, Bandipur holds one of the most ancient traditional settlements in Nepal. The primary hill station is filled with traditional Newari houses and culture. Bandipur consists of a single stone-paved street surrounded by 18th-century houses with a rich history. Some of the merchant's houses back in the day have now become cafes or homestays.
The construction of Prithvi Highway might have isolated Bandipur, but it has not lost its value.
There are traditional villages around Bandipur, and temples which are hundreds of years old.
Foods and Accommodations in Bandipur
Finding accommodations in Bandipur is easy. There are lots of lodges, hotels, and homestays. Homestays in Bandipur reflect the classic lifestyle of the locals. There are modern hotels and resorts which provide luxurious stay as well.
You can book for accommodations via the Internet, or phone. But, it is not mandatory as you can easily find accommodations in Bandipur.
Same goes for food. There are places which offer luxury meal and there are places where you can find traditional Newari food. I highly recommend you try the Newari cuisine. The combination of vegetables, beaten rice, specially marinated meats, and local rice beer is mouth watering.
There are cafes with balcony beside the stone-paved street. You can relax with a cup of coffee or a beer.
Things to Do In Bandipur
Bandipur is not only rich in tradition, but also rich in beautiful places and destinations. You can do different activities during your visit to Bandipur.
Hiking
There are many short hikes around Bandipur. You can hike up to the Thani Mai temple. Only 30 minutes walk and you will reach this incredible hilltop viewpoint. The towering mountains at a distance, and the Marsyangdi valley below are mesmerizing.
For a longer hike, you can walk to a traditional Magar village in Ramkot. This half-day hike takes you to a journey through cultivated lands, lush vegetation, and ancient village. The thatched roof round houses are one of the primary attractions of this village. Although there are only a few of these houses left, they still reflect the traditional lifestyle of the locals.
You can see the Annapurna, Dhaulagiri, Manasalu alongside the Langtang Mountains from Ramkot.
Walks in Bandipur
Bandipur is a beautiful place to explore on foot. The narrow streets surrounded by traditional houses attract every visitor. There are many places where you can visit during the early morning or the evening at your own pace.
Tudikhel, a former parade ground, now turned into a local playground is the main attraction of Bandipur. Stroll around its edges with a breathtaking view towards Gorkha.
Make sure to visit the Martyr's park nearby Tudikhel. And the botanical garden is another beautiful place to visit. Teendhara is another popular destination while you are in Bandipur.
Besides these places, you can explore the Raniban towards east of primary settlement in Bandipur. You can also find many religious places and temples around Bandipur as well. One of the most prestigious is the Khadga Devi sanctuary.  It is open once a year in the day of Fulpati during the celebration of Dashain.
Bindha Basini temple, Shrine of Lord Shiva, Narayan Temple, and Chandi Than are some of the few religious places in Bandipur.
The evenings in Bandipur is outstanding. Strolling through the streets surrounded by modern cafes with balcony is an exquisite experience. The traditional houses with colorful flowers are the very definition of Bandipur.
You will see the locals getting busy with their daily chores, and children playing around.
Things to See in Bandipur
Siddha Gufa (Siddha Cave)
A small hike from the main street of Bandipur will take you to Siddha Cave. It is the largest cave in Nepal. You can visit this place while returning from Bandipur as well.
Siddha Cave is mystical and old. Strolling inside this cave with the help of a torchlight is nerve-wracking. You need to climb ladders and ropes as well. I recommend a visit to this place. A Hindu Sadhu lives deep into this cave.There is even a small pond inside this cave. This whole journey is thrilling and exciting.
Jalbire Waterfall – A Hidden Paradise en Route to Chitwan
There is a 60 m waterfall just 6 Km from Muglin towards Narayanghat. This waterfall is beautiful and full of adventure. Getting to this place is easy. You need to walk a maximum of 20 minutes from the base, or you can take your vehicle a little further.
Upon reaching, the water sprinkles strike your face and you suddenly feel fresh. Do not hesitate to get close to the waterfall.  Canyoning is another activity available in Jalbire. You will have a thrilling experience from the foot of this waterfall and downwards.
Conclusion
Yes, the population of Bandipur gradually decreased in the past due to the construction of the Prithvi  Highway. But it is still as beautiful as it was hundreds of years ago. This place is isolated and less explored.
This hidden gem of Central Nepal is rich in natural beauty and ancient traditions. You can see the mountains and experience the classic lifestyle of the locals.
With its rich history, traditional landmarks and stunning views, Bandipur could be the next destination for you. Pack your bags and head off to explore this beautiful town near Kathmandu.
Why booking with us ?
Fully Locally Owned Company
Quality Of Service and Competitive price
Highly Professional Staff
Flexible and customization trip itinerary
100% Customer satisfaction
Need help?
Nepal: 00977-9841273869
whatsapp
: 00977-9841273869
24 hour customer service