13 Tips for Everest Base camp Trek
Here for some tips for Everest Base Camp Trek, You've ended up in the right place. We have mentioned the top 10 tips for Everest Base camp Trek on this blog.
Experienced or newbie, Everest Base Camp Trek is a tricky trek for everyone. Famous as one of the best treks in the world, the walk invites thousands of trekkers every year. People come with excellent preparation, training, or maybe experience. They have various longings to fulfill.
Everest Base Camp Trek is scenic and demanding at the same time. On this long walk, you will have an extraordinary exploration of nature and culture.  The trek revolves around Sherpa hamlets, unique culture, lush greenery, rapid rivers, hanging bridges, mani walls, Buddhist Shrines, and more. Above anything, you will summit Everest Base Camp.
On this journey, you will see breathtaking views of the world's most famous peaks. Ama Dablam, Lhotse, Cho Oyu, Mt Everest, Island Peak, etc., are the popular watches of the trek.
However, the journey is not as straightforward or pleasant as you take. As said earlier, it is a tough and demanding trek. Being prepared, trained, or experienced will not help on this trek. You will need some extra beneficial tips to make it through. That is why we have listed the top 10 tips for Everest Base Camp Trek.
Use the below-presented tips and make Everest Base Camp Trek a comfortable walk.
Try to Book the first flight to Lukla
Lukla Flights from Kathmandu remain overwhelmingly packed during peak trekking seasons. In Autumn and Spring, it is not sure to get tickets to Lukla quickly. Due to peak seasons, tickets remain booked in advance or unavailable. If you are doing Everest Base Camp Trek in Autumn and Spring, please try to book flights in advance. Make sure you book the tickets for the first flights to Lukla. The weather is good for flights during the first hours.
  Respect Sherpa culture
Everest Base Camp Trek is a trek that progresses through the beautiful hamlets of Sherpa. On this trek, you will meet the locals so many times. Most of the lodges on tour are of Sherpas. Sherpas are welcoming and friendly, which you will experience on the journey. Your acts or words can hurt their belief, religion, and culture. Hence, do not do anything to hurt their feelings. The nicer you will be, the nicer they will be.
Use professional Local Agency
You would say why local professional agencies. Why not others? Well, a local professional agency can make your trip unforgettable. No one can know the region better than a local. The local agency will connect you to the region like a local. Only such a group can lead you in the best way. Hence, a local professional agency is good to go with.
Prepare for Flight Delays
The weather is not entirely predictable, especially in the mountains. Hence, you should prepare for flight delays when traveling to the higher parts of Nepal. The flights to Lukla can delay for hours or days or may also get canceled. Even in seconds, the weather can change in the mountains. Therefore, prepare for the tour by knowing the possibilities of flight delays.
Expect a Flight Diversion to Ramechhap
There is a high possibility of a flight diversion to Ramechhap. We mean the Lukla flights will be flying from Ramechhap in the place of Kathmandu. You can expect this alteration effective from September 2022. However, it's not entirely sure that it will happen. But be ready for it in advance. If it gets changed, the only change in Everest Base Camp Trek is the four-hour drive to Ramechhap. The other things will ultimately be the same.
Weight Limit Flying to Lukla-
Flying to Lukla or returned, the weight limit for your main luggage is 10kg. For hand luggage it is between 6-8kg
Make sure to eat enough, Do not waste your meal
When your tummy is good, you'll walk a reasonable distance. On Everest Base Camp Trek, you have to eat enough. You will do a long and steep walk every day. For such a walk, you need a good quality of fuel in your tummy. There are plenty of good meal options on the trail.
Among all the items, Dal Bhat is the best option. There is a local saying, " Dal Bhat Power, 24 Hour". Whether you eat Dal Bhat or anything else, make sure you eat enough. And yes, do not waste your meal. The food you get on the trail is precious in terms of effort. Transporting food items to the mountains takes so much effort and time.
Do Not Carry Too Much
Yes, do not carry too much. Everest Base Camp Trek is a walk of around 130 km. If you are not considering hiring a porter, pack as lightly as possible. Otherwise, you will have hard hours on the steep and long trails of the trek. Your backpack will feel like a heavy stone on the back. Therefore, pack the things that are basic, essential, and light. If not, be prepared to be a mule on the EBC Trek.
Plan Extra Days at the End
As said earlier, the weather is not predictable and sure. The conditions in the Everest Region can change at any time. There will always be chances of flight delays because of bad weather. That is why we are suggesting you have extra days in the end. This helps you with a flexible time and itinerary.
Carry enough Local Currency 
Local currency means Nepalese Rupee. It is good to carry local currency, neither too much nor too less. If you have enough local currency, it is good. You will have fewer hassles during paying at various places along the trek. Keep the money safe and spend it wisely. Do not overspend to get short of cash. Ahead of Namche Bazaar, there are no ATMs for money withdrawals.   During the Trek, when you buying the things, you have to pay Local currency. So we would like to suggest you exchange the local currency in Kathmandu.
Expect Rough Bathrooms
If you are fond of lovely bathrooms, you will get upset on the trek sometimes. There are good tea houses along the tour with good bathrooms. But the higher you go, the lower quality of bathrooms will be available. The common bathrooms are Sit down toilets and Western toilets. You never know what you are getting. So be prepared for any type of bathroom.
Electricity
Nepal's Electricity is 220-240 Volts and 50 MHZ (some countries like U.S and Canada are 110-120 volts/60 MHZ). In Nepal electric Plugs are of two or three round prongs and flat prongs are also available in multi-plugs and extension cords. We recommend to  take adapter, converter and charger kit if you plan to carry electronic devices in Nepal. You can find these items in electronic store in Kathmandu as well.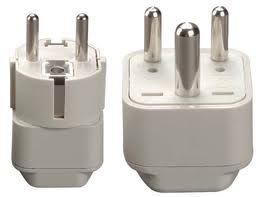 Trekking porter limit load
Trekking to Everest Base camp A trekking   porter makes your trek much more easy and comfortable. While you can carry your own gear, but hauling a massive load up in the mountains for hours is difficult. In that case, you will need to hire a porter. A porter  carrying gear for trekkers on the trail to Mount Everest. A standard porter load is 25 kg-55 pounds.
Need More information?  Contact us for assistance.
Call whats app- +9779841273869
Email: aghtrek@gmail.com