Adventure Great Himalaya, a pioneer tourism company based in Kathmandu, Nepal, celebrated its 15th anniversary on 4th March 2023 with a celebration event held at Kakani, Nuwakot . The celebration brought together current and former employees, clients, business partners, guides, porters and 6 international guests from Thailand including Miss.Poo, Thailand marketing counterpart for Adventure Great Himalaya to recognize the company's achievements over the past 15 years.
The event was kicked off with Managing Director for the company Mr. Babu Karki taking the stage, who gave a heartfelt speech expressing his gratitude to everyone who has contributed to the company's growth and success over the years. He talked about the company's humble beginnings and how it has grown into a leading player in the industry. He further made few commitments which would strengthen the "Employer- Employee" relationship in the organisation. Mr. Karki has made several commitments, especially for the ground crews of the company: guides and porters, by announcing improved benefits and privileges. He thereby decided for benefits and privileges for the guides and porters of the company in following matters:
Increased Insurance Amount for the Guides to an extent for Nrs. 1,00,000.
A separate fund reserve is to be created to support the ground staffs of the company in case of calamities and unforeseen events like earthquake, pandemics or any other type of crisis.
A corporate culture of nominating best performing employee is to be practiced in the organisation for employee motivation and loyalty.
Owing to the soaring inflation in context of Nepal, remuneration and other privileges of the guides and porters are to be increased.
Aspire to deliver quality based service rather than quantity.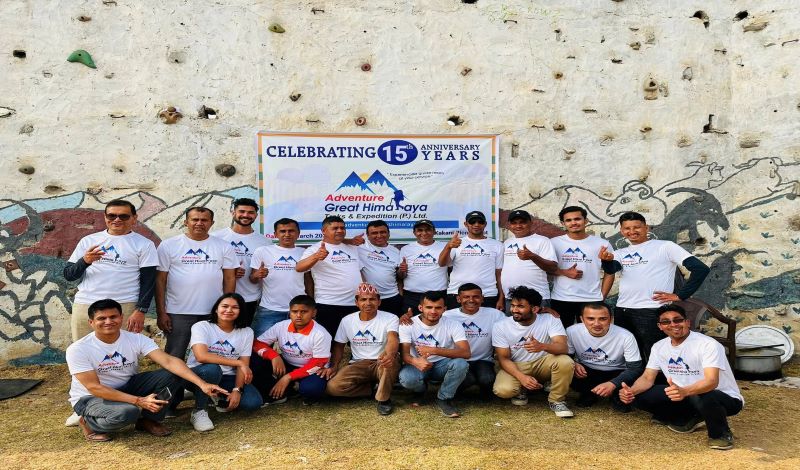 During the event, guests had the opportunity to mingle and catch up with old colleagues and friends while enjoying delicious food and drinks. There was also a retrospective exhibit showcasing the company's major milestones and achievements throughout its history.
In addition, several speakers took the stage to share their personal stories and experiences working with the company. They all emphasised the company's commitment to innovation, excellence, and customer service, which have been the pillars of its success.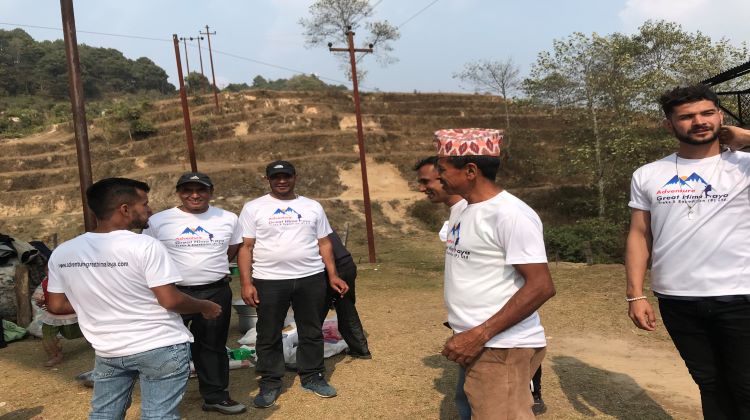 Throughout the event, there was a palpable sense of pride and excitement among everyone in attendance. The company's achievements over the past 15 years were celebrated, and there was a shared sense of optimism and enthusiasm about the future.
In his closing remarks, Managing Director, Mr. Babu Karki thanked everyone for their hard work, dedication, and support over the years. He emphasised that the company's success is a testament of the collective effort of everyone involved and that the best is yet to come.