Name:Hathaikan M
Country: Bangkok, Thailand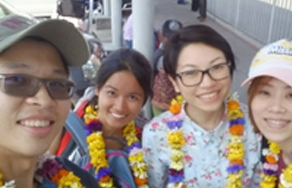 Trekking: ABC Trek
Travel:
เคยใช้บริการของคุณ Babu เมื่อ 5 ปีก่อนที่ Poonhill ค่ะ ล่าสุดนี้ก็พึ่งกลับจาก ABC ค่ะ ต้องขอบคุณ Babu ที่ช่วยจัดทริปให้ตรงกับความต้องการของเรา แม้ว่าเราจะเปลี่ยนแผนกันหลายรอบกว่าจะลงตัว เลือกเส้นทางที่ต้องการหรือหมู่บ้านที่อยากเดินผ่านได้นะคะ แล้วลองคุยกะเค้าดูว่าการเดินยากง่ายหรือเป็นไปได้รึเปล่า ราคาต่อรองได้สไตล์คนไทยค่ะ 555 ไกด์และลูกหาบก็เป็นมิตร คอยช่วยเหลือเราเป็นอย่างดี พยายามแม้กระทั่งช่วยตามหาผ้าผูกข้อมือของเพื่อนที่ลืมไว้ที่โรงแรมในโพคารา จนเจอ ต้องขอขอบคุณจริงๆค่ะ ถ้ามีโอกาสก็จะกลับไปอีกครั้งนะคะ
Name:Douglas Franklin
Country: Anchorage, Alaska
Trekking: Gokyo and Everest Base camp via Cho la pass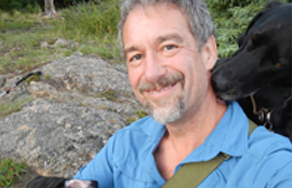 Travel:
We trekked to Everest Base Camp via Chola Pass in April 2014 with Great Himalaya. The owner Babu Karki made sure we had everything we needed before we left Kathmandu. We had a group of 10, and with the help and encouragement of our guides Nabin and Tashuu, and our awesome porters, everyone made it over Chola Pass in good shape, even though other groups struggled and turned back. Trekking in the Himalaya for over two weeks was a dream come true, and the folks at Great Himalaya were a big part of the experience.
Name:Chin Shin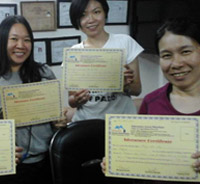 Country: Malaysia
Trekking: Annapurna Base Camp trek
Travel:
Babu is strongly recommended by my friend. The Annapurna Base Camp trekking was amazing. The team is nice, helpful, and friendly. Although Nepal is facing shortage of fuel, we still can doubt free go to the destination and coming back to Malaysia. Will come back visit again in the future.
Name:Martin
Country: Norway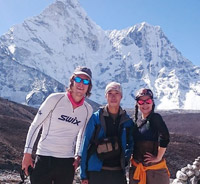 Trekking: Everest base camp and Island peak climb
Travel:
Adventure Great Himalaya, headed by Babu Karki, organized both a 14 day Himmalay trip, including an Island Peak climb, and a 4 day trip to Bhutan for us. Everything went smoothly and was well planned. Babu answers informatively and swiftly on email, so it was easy for us to get all our questions answered in advance, and is welcoming, friendly and provides great service. He also has excellent guides and porters (ask for Gopal as guide and Edu as porter). All in all we were very pleased with Adventure Great Himalaya and will use them again when we go to Himalaya again, hopefully next year.
Why booking with us ?
Fully Locally Owned Company
Quality Of Service and Competitive price
Highly Professional Staff
Flexible and customization trip itinerary
100% Customer satisfaction
Need help?
Nepal: 00977-9841273869
whatsapp
: 00977-9841273869
24 hour customer service