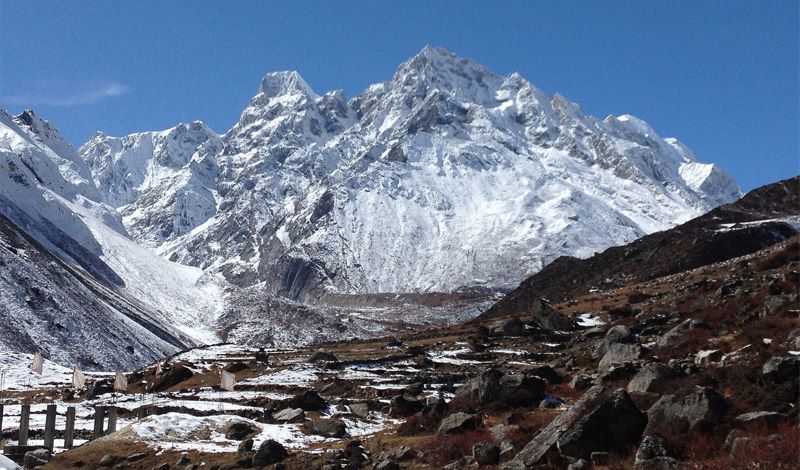 How Much Cost for Manaslu Trek ?
Trekking to Manaslu Circuit you will need three kinds of permits which issued by any of Government registered trekking agency in Nepal. The permit  cost is different on different season and length of trek, see below type of permit and cost  and Rules details.
Manaslu Restricted Permit:
During  September to November The Manaslu   restricted  trekking  permit costs USD 100.00 for first seven days and  Additional  USD 15.00 Per day  beyond the week.  From The Month December to August USD 75 for first seven days and   USD 10  per person after seven days.
Manaslu Conservation (MCAP):
The Manaslu Conservation fees cost  $ 30 per person  for any foreigner  and $ 5  for Indian nationalities
Annapurna Conservation Area Permit (ACAP):
In the manaslu Circuit Trek,  you will be entering the Annapurna Conservation Area as well, so  you will need a Annapurna Conservation permit which cost  $ 30 For foreigner except Indiana nationalities  for Indian people, cost $ 5 per person.
How to obtained Manaslu Circuit Trek permit.
For issuing the manaslu permit required minimum 2 people group, you will need 4 passport size photo and passport with Nepal visa. All permits are arranged by your trekking agency where you booked your trek.
Permit Check point
The Trekkers must be carried Trekking permit during the manaslu trekking. The First check point is Jagat, and  the last check post is dharpani. From Jagat to Sama Gaun is the restricted region. You will need to get the special RAP Manaslu trek permit.
 Need More information?
Call us WhatsApp: +9779841273869

Why booking with us ?
Fully Locally Owned Company
Quality Of Service and Competitive price
Highly Professional Staff
Flexible and customization trip itinerary
100% Customer satisfaction
Need help?
Nepal: 00977-9841273869
whatsapp
: 00977-9841273869
24 hour customer service