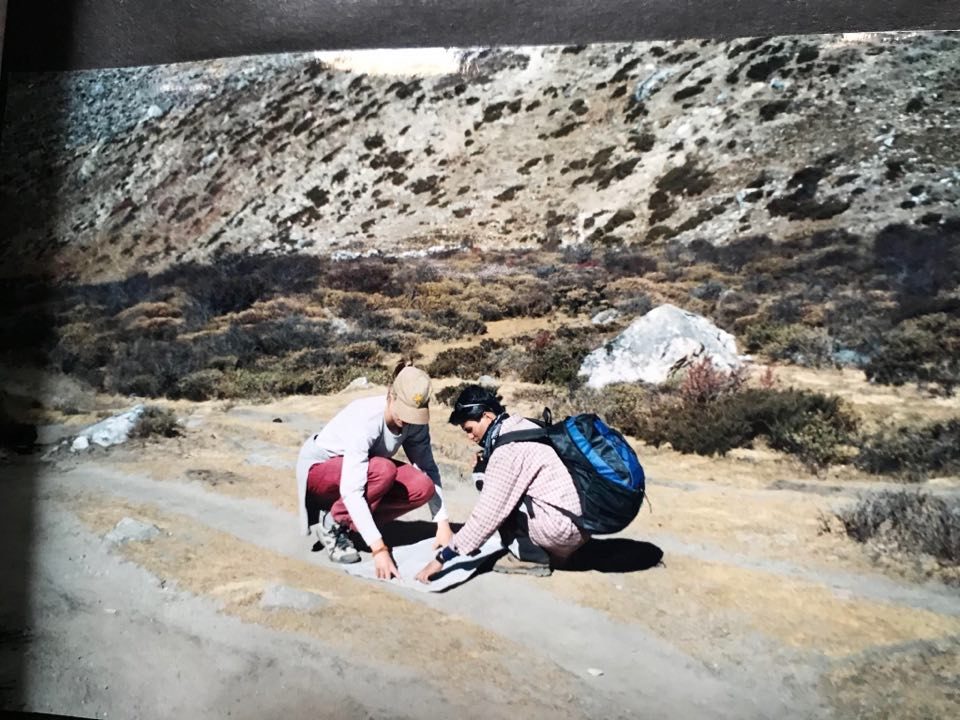 Trekking the majestic landscapes of Nepal is an incredible experience. One of the most important parts of any trekking adventure are trekking guides. Many travelers have a misconception that a trekking guide is just for inexperienced trekkers. However, trekking guides are quite important to all levels of trekkers ranging from beginners to experts.
Moreover, you can also trek solo and experience the Himalayas on your own. However, trekking with a guide has its own advantages and is generally recommended. A professional guide can help you in so many ways along the trail. Read on to know more about reasons to hire a trekking guide in Nepal in detail.
Why Hire a Trekking Guide in Nepal?
Navigation and Itineraries
Trekking routes in Nepal are relatively safe and easy to follow. However, there are chances of trekkers getting lost and other risks along trails. Hence, a trekking guide is a great help in the navigation along trails. Your guide knows the trekking route inside-out and can design itineraries based on your requirements. A trekking guide will keep you safe when the weather is not favorable.
Moreover, he/she will be responsible for your complete well being throughout your trek. Also, sometimes, you may feel uneasy and somehow get into the situation where you are no longer capable of continuing the trek. In such cases, a trekking guide will help/rescue you out and advise you with appropriate actions to take.
Culture and Language
Hiring a trekking guide in Nepal is essential for communication as well. A guide can help you order food, and have general conversations. You can also learn a few Nepali words that will help you break the ice with the locals. They will also help you with learning cultural context and stop you from committing social taboos that might offend locals.
You pass through cultural settlements and villages along with natural landscapes like wild forests, serene waterfalls, along trails. You should get a good trekking guide for a complete cultural experience. Trekkers can learn about the religion, tradition, and lifestyle of local people with the help of a trekking guide.
Logistics
Your guide will take care of all the bookings and logistics including booking hotel rooms in Kathmandu and Pokhara along with transportation facilities. You can get trekking permits through them as well. Your guide has ideas about accommodations along the trail and they can get you better rooms, and food at a discounted price. A guide can book in advance and provide you with extra facilities.
Motivation along the Trail
Trekking in Nepal can get strenuous and taxing at times. The rugged trails, unpredictable weather, high altitude and the long duration can wear on your psyche. A professional guide will motivate you and keep your spirits up to complete your trek with ease.
Benefit to the local economy
Hiring a trekking guide in Nepal is quite cheap. A certified trekking guide in Nepal costs around $25-30USD excluding tips. Unemployment and poverty in Nepal are quite high and many Nepalese people leave for Gulf countries.
The 2015 April earthquake damaged a few trekking routes, but the majority of the trekking routes were largely unaffected. Thus, by hiring a guide you can provide job opportunities for Nepalese people and also benefit the local economy.
In conclusion, hiring a trekking guide in Nepal enhances your trekking experience and helps to make your overall trek wonderful. A trekking guide can be your trek companion who will put loads of works off your chest. Hence, hiring a trekking guide in Nepal is always a best and recommended thing to do to get the most out of the trekking.
Why Hiring  A  Porter for Your Trekking In Nepal?
A Porter carries your equipment for you, and no more. They don't often speak any English. Most can carry two backpacks that they will strap together. But, it's very important you do not take advantage of the porter. They are usually very proud people, and will attempt to carry things that are just too heavy. Which is not good.
We would recommend leaving heavy bags at your hotel, rather than hiring a porter specifically for carrying things you will not need on the trek. That said if you plan on carrying camera equipment such as SLR's and tripod, having a porter can be a great help to free you up.
There are porter/guides too. A trainee guide if you will. They have been porters and are now nearly full guides but may still be working on English, or building their hours up on the trekking routes. They will carry a little less than a full porter.
---
More information about Trekking in Nepal.
———————————————————–

Type of Trekking
——————————-
Altitude Mountain Sickness
——————————————
Trekking Permit
—————————————-
Trekking Equipment list
—————————————-
Best Time for Trekking in Nepal
—————————————–
Why booking with us ?
Fully Locally Owned Company
Quality Of Service and Competitive price
Highly Professional Staff
Flexible and customization trip itinerary
100% Customer satisfaction
Need help?
Nepal: 00977-9841273869
whatsapp
: 00977-9841273869
24 hour customer service