Overview
I searched amongst a dozen companies to find what I was looking for.
My plan was the Annapurna circuit with the Tilicho lake and the ABC. Luckily I found Adventure Great Himalaya which matched my desired plan.
Since from the start I felt my choice was right.
Babu, (head of the company) was waiting for me at the airport!
In the office he briefed me and my guide about the next 26 days. Everything was well taking care of. I had no question left.
Next morning we started and 25 days later finished as it was planned! 100%!
My trekking guide Samir was an exceptional guide! He was above all my expectations!
Knowledgeable, responsible and very experienced guide and a very fine human being!
He took care of me from morning to evening!
His local knowledge was unparalleled!
I wish to the the AGH-company and Samir all the best in the future!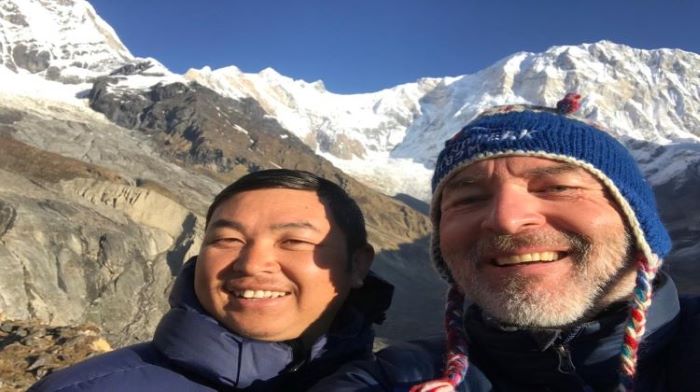 Reviews from Trip Adviser