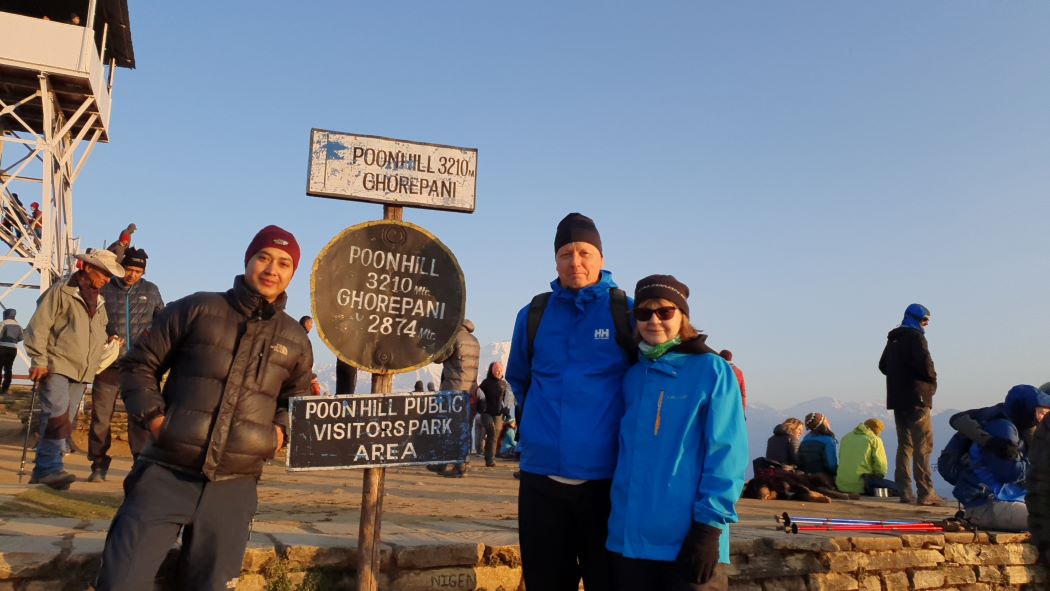 Making trek decisions can be a cumbersome job if you're not informed well enough. There are numerous offerings of treks on the market and each have their own type of services and packages. A trek package usually is designed by your trekking company and is prepared based on the general demand of the trekkers. Trekking Packages usually includes accommodation, transportation, domestic or international airfare, guidance services and airport transfers. It is paramount for any trekker to check if the package you are buying suffices your requisites.
The inclusions and exclusions section provided with the itinerary of the trip describes what you will have pay out of your own pocket and what is inclusive in the package cost.
In context of Trekking in Nepal, as a general rule, most trekking agencies include accommodation in during your stay in Kathmandu, which is usually on Bed and Breakfast (BB) basis. It also includes airport transfers and to/from transportation to the starting point of your trek. Apart from that, while on the trek you will be accommodated in the teahouses which includes 3 times meal everyday during your trekking days. Your trekking duration is usually accompanied by a government registered trekking guide who will assists you with communication, navigation and other similar factors.
Here are few of the trekking packages alternatives we offer at Adventure Great Himalaya for you to get acquainted in making your decisions.
 Full Board Package refers to a type wherein every element of the trek are inclusive in the package. Full board packages include: Accommodation (usually twin shared), 3 times meal (Breakfast, Lunch and Dinner), Airport transfers, Domestic transportation (private or shared), Guidance and Permits and Sightseeing. It requires you to have only a small spare amount of money for your own expense such as drinks, tips, souvenirs, shopping and personal nature of expenses if you opt for Full Board Packages.
Relative to full board package half board package includes all other services and amenities except for the meals during the trek. Your trekking agent will arrange for Accommodation (usually twin shared), Airport transfers, Domestic transportation (private or shared), Guidance and Permits and Sightseeing but you will have to pay extra for meals separately. You have the extra liberty of choosing what you eat and where you eat.
Trekking companies offer Guide service packages which includes your trekking guides daily wages,   transportation , insurance and Guest Permit Apart from the guide service, you will have to bear all the expenses that incur during your trek from your arrival until your departure. That includes all the expenses of Accommodation, Meal, Airport transfers, Domestic transportation (private or shared), Permits and entry fees.
Guide cum Porter Services:
There are plenty of individuals who are government registered guides and are willing to act as a porter saving you money in the process. Trekking companies offer Guide cum Porter services wherein you will be provided with a guide who will help you navigate your trekking routes and also carry your baggage for the journey. Guides cum Porters are usually individuals having limited proficiency in spoken English but have experience of the trail for over a decade. These individuals will carry some portions of your baggage(Usually 10-15 kilos) during the trek.
As per the guidelines provided by the national authority, a porter is allowed to carry a maximum of 20 kilos of baggage on a trek of maximum of 2 trekkers. You can opt for only porter services if you are well informed about the trail you are embarking on and only require someone to carry your load during the trek. Porters usually have years of experience on the trail but might not be proficient in speaking english.
Your accommodation facility in Kathmandu and Pokhara is a variable factor that determines the price of the trekking package you choose. You may opt for a budget hotel during your stay in Kathmandu and Pokhara or a star rated hotel with modern amenities and facilities. Luxury Trekking Service includes accommodation in 4-5 star hotel in Kathmandu and Pokhara. Your accommodation and other services during your trek are almost similar for it is in tea houses along the trail. So, if you for Luxury trekking package, you will be accommodated with luxury hotel while in Kathmandu and Pokhara.
Please take a note that, trekking packages don't have your insurance covered. You will have to pay for it separately and trekking in Nepal mandates you have an insurance coverage that assures evacuation by helicopter at elevation above 6000 metres.
Why booking with us ?
Fully Locally Owned Company
Quality Of Service and Competitive price
Highly Professional Staff
Flexible and customization trip itinerary
100% Customer satisfaction
Need help?
Nepal: 00977-9841273869
whatsapp
: 00977-9841273869
24 hour customer service