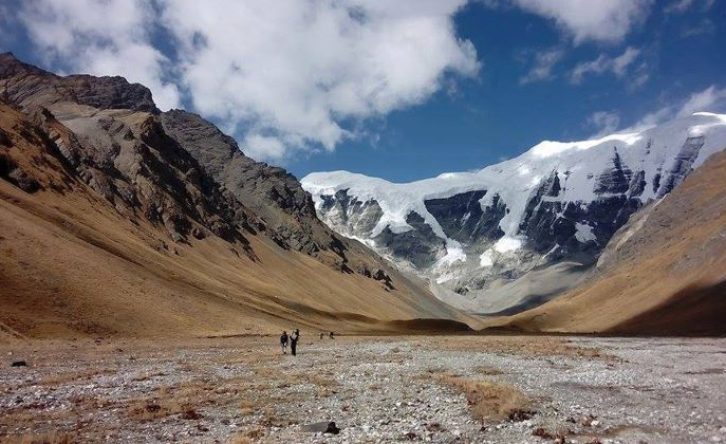 Trip Facts
Mood of Trek
Hotel / Camping
Season
Feb-Jun and August- December
Grade
Moderate / Adventure
Overview
Upper Dolpo Trek is remote the wilderness area of Dolpo region which is fully isolated from the marks of modernization. The region has full of hidden mysteries of the nature including ancient monasteries and Gompas. Shey Phoksundo Lake, Phoksundo National Park, Shey Gompa can be excursed in the region. Trekking in Dolpo region is quite strenuous and challenging due to its geographical remoteness. Trekking to high passes like Kang La Pass at the altitude of 5375m, Jeng La Pass at 5110m and Shey La at 5000m. are very challenging to the trekkers.
Upper Dolpo Trekking is the trekking into isolated part of Mid-Western part of Nepal. The exciting landscape, natural vegetation and wildlife make the region one of the interesting regions to explore. The highlights of the Trek in Upper Dolpo region are Juphal, Kageni, Dunai, Chhepka, Shey Gompa, Saldang, Rinje, Dho and Lingdo etc.
Dolpo region is supposed to be blessed by Guru Rimpoche where you can get spiritual serenity being away from hustle and bustle of urban life. The opportunity to explore this abandoned region which is very rich in natural life including different endangered animals like Blue sheep and snow leopard and precious plants like silvery fir and other plants gives you exact picture of diversity of Nepalese flora and fauna.
Highlights of Upper Dolpo Trekking
Aerial flight from the capital to terai to the Himalayas
Visit the pristine and deepest lake of Nepal, Shey Pokshundo
Enjoy the stunning view of Dhaulagiri and Annapurna ranges
See sunrise views from the various viewpoint on the trail
Visit many ancient gompas of the Dolpo region
Explore the Bon and Buddhist culture
Enjoy the warm hospitality
Best Time for Upper Dolpo Trek
Now, are you wondering when the best time for Upper Dolpo Trekking is? The trek to Upper Dolpo is suitable any month, season, and time of the year. But the favorite seasons and best times for many trekkers are spring and autumn.
During spring and autumn, nature flaunts its utter beauty to the visitors. Plus, the weather and temperature are also best during these times. The skies are clear, the views are visible, and it is sunny throughout the day, making the seasons perfect for treks.
Permit
As Upper Dolpo Trekking is a remote trek, are you questioning whether permits are necessary or not? Yes, it is compulsory to bring entry permits to finish the circuit.
You will need three different permits to enter the Dolpo region. They are Lower Dolpo restricted area entry permits, Shey Phoksundo National Park entry permits, and Upper Dolpo restricted area entry permits.
Also, always note that you need to be at least two or more people to trek in these remote areas. So, the permits are not available for single trekkers and only through local agencies.
The government opened the trekking routes of Upper Dolpo for foreigners only in 1989. Before that, it was restricted to the outside world, so the accommodation is still under development.
Meals & Accommodation
You will need to adjust for meals and accommodation as the lodging and food available are basic to average. You will spend your nights in cozy tea-houses and lodges in the Dolpo region.
As for foods, you get to try out the traditional cuisines for the entire Upper Dolpo Trekking. You get to have Dal, Bhat (rice), Curry, various side dishes, different styles of eggs, Bread and Jam, tea and other western foods.
Overall, this Upper Dolpo trekking lasts for a total of 24 days. So, grab this opportunity and make plans to escape into the tranquility of the Himalayas. Find yourself far from all the noise and stress of daily life.
Upper Dolpo Trek Itinerary
Cost Include / Exclude
What's include
Airport / Hotel Airport Transportation
3 nights 3 stars hotel in Kathmandu In including breakfast
Guided Sightseeing Tour in Kathmandu Valley
Trekking permit: All necessary trekking permit ,  national park entry permit & conservation permit.
Trekking guide: An experience , Helpful ,Nepalese Government License Holder,  English speaking trekking guide
Trekking Porter: A Strong Trekking porter. ( One porter between for 2 members)
Drinks: tea / Coffee and Hot water
Kathmandu to Nepalgunj and  Jumla, / Juphal – Nepalgunj – Kathmandu round trip flight tickets
Government taxes and service charge.
Medical supplies (first aid kit)
Welcome / Farewell Diner
What's excluded
International airfare and Nepal visa
Travel and rescue Insurance
 Lunch / dinner in Kathmandu.
Extra night hotel accommodation in Kathmandu if arrive early or late departure.
Personal expenses( bar bills, coke, beer, bottle of water, phone call, laundry service etc.
Tips for guide, porter.
Gallery