The Annapurna Circuit trek is one of the most well-famed treks in the world which takes you into the heart of the Annapurna Region and onto the foot of the world's tenth highest peak. The incredible views of the alpine meadows, verdant landscapes, lush rhododendron forests, and the glistening icy peaks contribute to an unforgettable experience for the adventure seekers out there.
Like all the other conventional treks, the Annapurna circuit trek too comes with certain costs! These costs include the fee of the tour guides, flights, accommodation, and other personal expenses. However, you can adjust the expenditures according to your preference. Cutting down luxury travel can help you save a ton of capital!But, your investment to guide can become a lifesaver.
If you are planning any of the numerous trek is the Annapurna region but unsure about the budget allocation then read on to find out the average cost associated with the Annapurna circuit.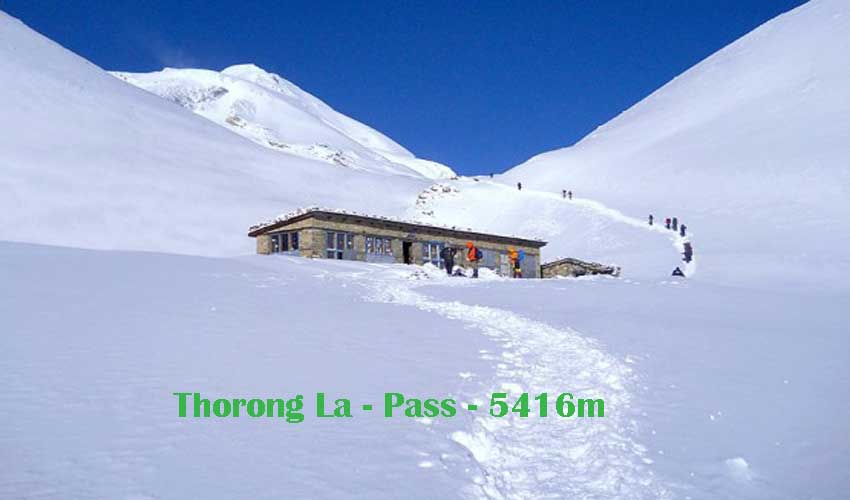 Visa Costs
If you aren't a Nepali or Indian Citizen, you will require a visa to enter Nepal. However, acquiring a visa for Nepal isn't complicated, and you can get them on arrival at Tribhuvan International Airport. You can also apply for it before your visit. The costs for the visa of Nepal are as follows.
| | |
| --- | --- |
| Duration | Costs |
| 15 days | USD 30 |
| 30 days | USD 50 |
| 90 days | USD 100 |
You can visit Nepal's Department of Immigration's website to know about the visa and its costs in more detail.
Tour operators can save you a lot of hassle and make your trekking experience more safe and reliable. With tour operators you do not have to run after permits, worrying about getting lost or personal safety. With tour operators you are under the guidance of their experienced guides and porters which contribute to make your trip as effortless as possible!
There are generally two types of tour operators. You can opt for either a local or a western travel agency. Most western administrators are very professional but generally more expensive. They cost you around US$1,500 – US$4,000.
Local Operator Cost
On the other hand, local tour operators are somewhat cheaper and charge somewhere in the range of US$1,200 – US$3,000. However, be careful with the less expensive ones as they are regularly ineffectively run, give modest accommodations and poor service. Looking at the bright side, local operators generally have more experienced crew of guides and porters and you don't have to face the hassle of paying needless commission to any third party.
 

Food Cost
One of the best things about the Annapurna circuit is the chance to taste the delicious local cuisines. Restaurants and lodges at lower altitudes even offer western and continental dishes, but as you travel higher, the food starts getting more limited and basic.
 Breakfast Cost
Breakfast is the primary meal of the day which energizes you up for the whole day. Many individuals do not understand the significance of a heavy breakfast and fall prey to unwanted fatigue. Thus it is essential to have a wholesome breakfast to keep you electrified for your journey. A standard breakfast on this trek costs you about $6, which includes eggs, potatoes, toast, and a cup of coffee.
Lunch Cost
Lunch usually consists of a typical Nepali meal consisting of rice, lentils, and meat. You can also find other light dishes or western and continental dishes according to your preference. A wholesome lunch will cost you anywhere around $6-$7. You can also choose to spend less on cheaper meals if you're a little budget-limited.
Dinner Cost
Dinner usually comprises of lentil soup, rice, meat, spinach and a variety of pickles. You also have a refilling option if you're not full enough. The price of the dinner varies according to the elevation of the locations. They usually cost around $4 at lower altitudes and around $8 at higher altitudes.
Other miscellaneous costs such as short tea breaks will cost you around $0.5 at low altitudes and $2 at higher elevations. These occasional tea breaks prove to be a blessing after walking on the cold routes for a long time!
Accommodation Cost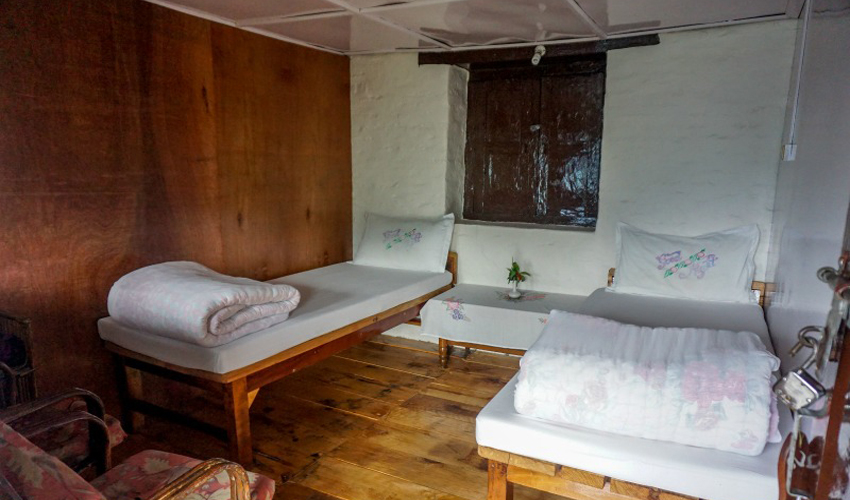 Accommodations are usually very basic along this Annapurna Circuit Trek  route . The  Normal accommodation, Twin sharing rooms and a shared bathroom  cost you about $ 2 – $ 5 Per night if you take your dinner and breakfast in same lodge. be careful  they might charge you Over 30 $ if you eat  and sleep different lodge.
Some  lodges also offer  Comfort Room with Private bathroom with Wi-Fi and hot water facilities , It cost from $ 10 to $ 15 per night .
Annapurna Trekking Permit Costs
Since you will be entering the Annapurna Conservation Area which the government of Nepal highly prioritizes and protects, you will require the essential permits. These necessary permits are:
ACAP entry fee for foreigners: US $30 (NPR 3000)
ACAP entry fee for SAARC nationals: 1000 NPR
TIMS permit for foreign nationals: US $10 (for group travelers) & US $20 (for individual travelers)
TIMS permit for SAARC nationals: US $3 (for group travelers) & US $6 (for individual travelers)
You can obtain the Licenses and TIMS cards from the Nepal Tourism Board Office in Kathmandu or Pokhara. Be sure to keep the permits securely as officials check them while entering the Annapurna Conservation Area.
Transportation Costs
You can adjust the transportation costs according to your budget allocations. If you are a little budget-tight then cheaper local bus travels and micro-buses might be a better option. However, if you prioritize comfort over investment, then you can opt for a domestic flight or private vehicles.
Local buses and micro-buses can cost you around $5-$10 for long-distances and $0.5 -$1 for short-distances. However, the local buses are usually crammed with people and finding a seat might be quite challenging, especially on busy routes.
The flights, although expensive, are much more comfortable and an easier option for people who want to avoid the hassle of long bus rides. Flights usually cost around $50-$100 for one way. There is an extensive flight network of domestic airlines that operate STOL aircraft even on remote destinations. Jomsom and Manang airport are the furthest locations accessible by aircraft.
Destination and Cost
Kathmandu to Beshishar by Bus –    $ 6 per person
Kathmandu to  Synge by Bus- $ 10 per person
Kathmandu to Dharpani by private jeep- $ 300 for a jeep
Napul – Pokhara by a Taxi – $28
Pokhara Kathmandu by Tourist bus: $ 10, 15 per person
Guides and Porter Costs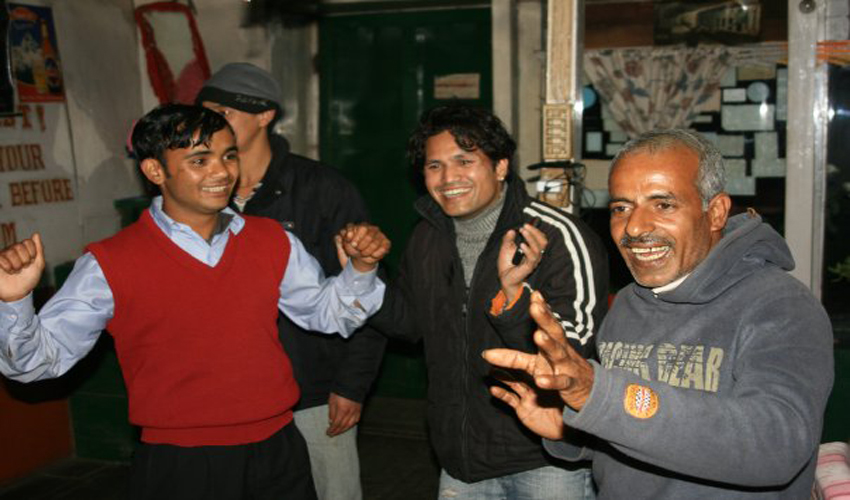 Although you can trek the Annapurna region alone, the majority of the tourists travel with experienced guides or porters due to the numerous intersecting trails and unpredictable weather.
Guides also help you to communicate with locals by acting as a translator. Guides also can prove beneficial during unforeseen emergencies. If you happen to fall prey to altitude sickness or other diseases, guides can safely evacuate you and provide essential measures.The Good Guides usually cost around 25$ / $30 per day including their food, accommodation, and insurance.
Hire a Porter is also a good idea to make light of your journey, Porters usually carry 20-25 kgs of loads for some expenses. Some experienced porters even can act as a guide to cut down on your overall spending budget. Porters typically cost around per day $18-20 per day as above, including their food, accommodation, and insurance.
Individuals also prefer to travel with tour guides that provide both guide and porter facilities. Although a bit expensive, tour guides can be very beneficial for evacuations, emergencies, and a safe journey.
Perks of hiring a guide/porter
Guides can help you navigate through intersecting and confusing paths along the trail. As long as you are with a guide, getting lost will not be an issue even in foggy or snowy conditions.
Guides also help you to interact with the locals acting as a translator. This way you can get to learn a lot about the local traditions and cultures.
Porters usually carry about 20-25 kgs of load which enables you to travel lightweight and reduce early fatigue.
Guides are also beneficial during emergencies and evacuation. If you are traveling with a guide and fall prey to unforeseen emergencies, then guides can help to evacuate you.
Guides always keep a record of the weather and keep you updated, so that you can travel safely and securely.
Guides can also help you if you suffer from altitude sickness by taking the necessary actions.
Travel Insurance Costs
Travel insurance is a crucial factor, especially if you are traveling to foreign countries. Since Annapurna circuit is generally at high-altitudes, it comes with certain risks such as lost baggage, flight cancellation, tour cancellation, medical costs cover, and unpredictable emergencies.
Many travel insurance does not cover you above 4000m, so be sure to check the policies properly before signing up for insurance. Also, if you are planning for peak climbing alongside the trek, then you will require a mountaineering insurance.
Travel insurances typically cost you around 150 USD which covers you for 30 days. Prices may vary according to insurance companies, so choose the one that suits you the most.
Equipment Costs
The Annapurna Circuit Trek is relatively moderate and requires very basic pieces of equipment. You can either choose to buy these equipment or rent them. Renting is a better option for budget-friendly travelers. Some essential items are
Warm Sleeping Bag
Thermal Jackets and Trousers
Sturdy Hiking Boots
Lightweight Backpack
Hiking Poles (Optional)
UV Sunglasses/sunscreen
You can add other items according to your personal preference. The total estimated budget for these essential items comes around US$500 – $1,000.
Tips and Personal Costs
Although tipping is not mandatory, most of the porters and guides expect tips from you. If you are content with their service you can tip your guide between US$150 – $200 and your porter around US$60 – $80 at the end of the trek. The general standard guideline of tipping is about 10% of your trekking cost. However, if you are not completely satisfied, tipping is not essential!
Lastly, be sure to allocate a part of your budget for individual costs such as shopping, alcoholic beverages, and general spending activities. You can allocate the budget for this according to your spending preference.
Total Cost
Summing up all the costs, the total cost for the Annapurna Circuit Trek costs around USD 3,500 including the international ticket fares. The prices may vary according to your preference for accommodation, personal expense, and mode of travel. For luxury travelers, the cost can go up to USD 5,000, and for budget-friendly travelers, the price goes down to a minimum of USD 2,000.
Lastly,
Overall the Annapurna Circuit trek can be an unforgettable experience! The magnificent landscapes, glittering waterfalls, and the gleaming snow-clad mountains contribute to a picture of a lifetime! If you're planning to visit the region anytime soon, be sure to allocate your budget appropriately before the trek and travel hassle-free!