Great Himalayan Treks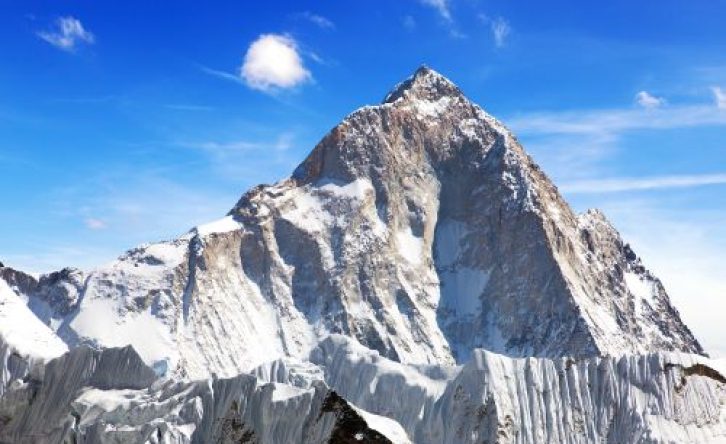 Trip Facts
Best Season
Spring / Automn
Start From
All price inclusive


$ 9500 USD per person
Overview
The Great Himalayan Trail  (eastern Nepal Himalayas 57 Days )  takes you  walking to Base camp Of  the World tallest peak Mt Everest,   world third and fifth highest Mountain, Mount Kanchejung  and Mount Maklau ,
The Great Himalayan Trail is one of the premium trekking routes in Nepal. This incredible trek route passes through remote parts of the country. Trekkers need to cross challenging mountain passes and forested trails on rugged terrains. The breathtaking views of snow-capped mountains will enchant any trekker along the journey.
The 57 days  Great Himalayan Trail Treks starts from the far eastern part of the country. Trekkers will traverse the foothills of the third highest peak in the world, Mt. Kanchenjunga (8586 m) to World 5th Highest Mt Maklau ( 8488m) and ended in World Tallest peak Mt Everest  ( 8848m) The forested hillsides are home to many rare and endangered wildlife. This extensive adventure requires a high level of fitness and stamina.
There are various viewpoints from where you can observe the Himalayan sunrise and sunset. You will pass through ancient villages with unique cultures and heritage. Moreover, you can stay at tea houses or camps based on your preferences. The incredible hospitality of the Sherpa community will spellbind you. You can also taste "Tongba", a famous fermented drink made of millet.
The Great Himalayan Trail allows you to explore the remote parts of the country. This trek requires you to be flexible with the itinerary as there are many challenges. Adverse weather, snowy trails, landslides, and avalanches are some of the difficulties along the trek. You need to remain well prepared so that you can complete this trek with ease.
Eastern Nepal Great Himalayan Treks Route
We will start our trek from Kathmandu with a scenic flight to either Bhadrapur or Biratnagar and drive to Ilam. We will start our trek from Taplejung as we pass through various village settlements. The trail passes through Mitlung, Chiruwa, Sukethum, Amilosa, Yabla, Phale, and Gyabla to arrive at Ghunsa. After acclimatizing at Ghunsa, we will pass through Khangpachen, Lhonak to arrive at Kanchenjunga Base Camp.
After acclimatizing at Kanchenjunga base camp, we continue our trek through various settlements to reach Makalu Base Camp.  After that crossing Challenging high pass Amphu Labtsa pass to Everest base camp.  We will cross 3 high  pass in Everest region,. After conquering these incredible landmarks,  we will fly back to Kathmandu from lukla, where you can stay in a hotel. You can travel back to your desired destination.
Trekking this trail is an unforgettable journey of a lifetime. This outstanding trek package is available at a reasonable price. Read on to know more about them and other related information in detail.
The 9 Reason that Go to Great Himalayan Trail
Trek the magnificent foothills of the highest mountain in the world
Cross the highest passes on earth.
An experience that others can only dream of doing.
Experience the culture, tradition, and heritage of the Sherpa community
Observing 8000m above snow-capped mountain peaks, including Mt. Everest,  Kanchenjunga, Makalu, and others
Gorgeous Himalayan sunrise and sunsets from various viewpoints along the trail
Opportunity to spot diverse flora and fauna of the region
Staying at cozy tea houses or camping in the night sky
A warm welcome and the incredible hospitality of Nepalese people
When to Go East Nepal Great Himalayan treks ?
April-May and in October-November, are the best time to go for Great Himalayan treks.
Seasonality is an important consideration as snow fall could pose major problems. The October-November period has the most stable weather pattern throughout the year, but storms can come through, so flexibility in your schedule is important.
Navigation can also be a major challenge while crossing the Lumbha Sambha and along the wilderness route between Chyamtang/Hongon and Yangla Kharka, and is a little easier in the October-November period.
Cost Include / Exclude
What's include
Airport / Hotel / Airport Transportation.
Hotel in Kathmandu – 4 Nights, at 3 Star Hotel.
Transportation: All the ground Transportation as per Itinerry.
Kathmadu to Biratnagar nad Tumling tar to Kathmandu flight ticket
Kathmandu City Guided tour
Meals In Trekking: 3  Meals a day during the Trekking ( Breakfast, Lunch and  Dinner
Necessary Trekking Permit and Company Paper work.
Accommodation In Trekking: All accommodations in lodges/tea houses during the treks.
Trekking Guide: An experienced, helpful, friendly and English speaking Trekking guide , everything for him.
Trekking porter: Necessary trekking porter for caring the Trekking gears and bagpack.
Oxe -Meter- To Check your oxygen saturation and heart rating
Arrangement of Emergency Helicopter service which will be paid by your Travel insurance company.
Adventure Certificate.
Medical supplies (first aid kit will be available).
All government taxes & Vat
Service charge.
What's excluded
International airfare and Nepal entry visa fee (you may easily issue the visa upon your arrival at Tribhuwan International Airport Kathmandu).
Travel insurance.Emergency rescue Evacuation
Lunch Dinner in Kathmandu.
All Hot and Bottle of Drinks., WI- FI, Camera, Mobile recharge
Tips for the guide and porter.
Gallery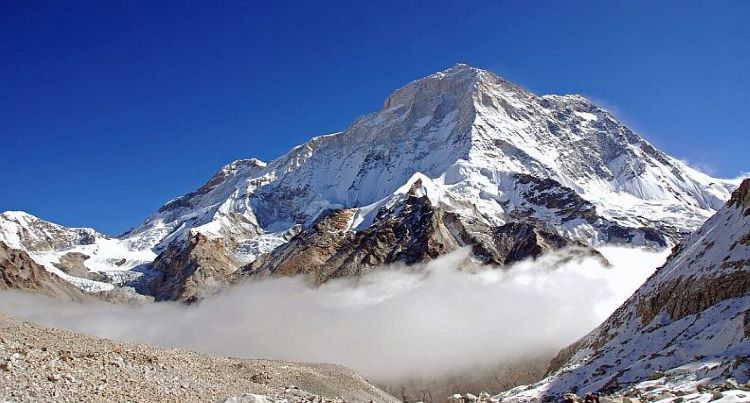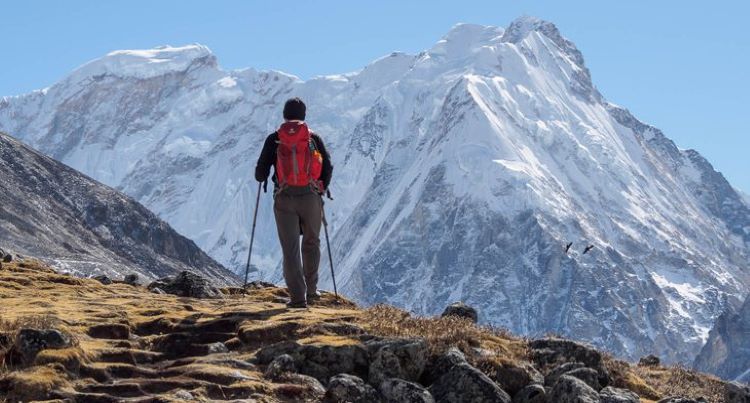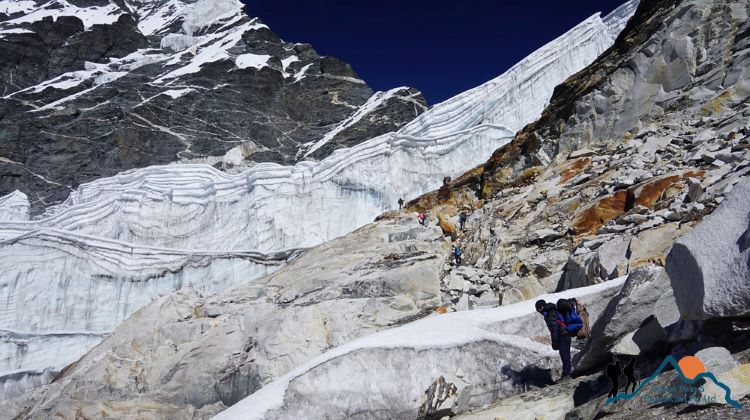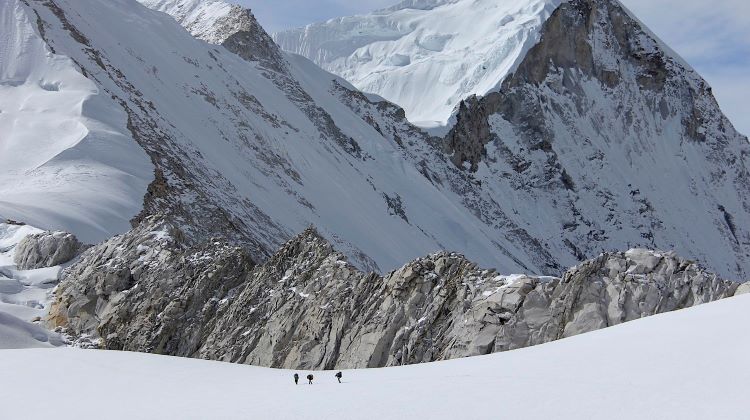 ×
Enquiry Form

Note:Please ensure names must be exactly the same as your passport (for ticketing/security purposes). You could incur extra costs or even miss your flight if the names are not correct.
Why booking with us ?
Fully Locally Owned Company
Quality Of Service and Competitive price
Highly Professional Staff
Flexible and customization trip itinerary
100% Customer satisfaction
Need help?
Nepal: 00977-9841273869
whatsapp
: 00977-9841273869
24 hour customer service