Nepal is one of the best countries in the world for trekking as it's home to 8 of the world's 14 tallest mountains, including no.1 – Mount Everest! The Himalayas run right through Nepal, and many travelers arrive each year to challenge themselves with hikes and treks. There a positives and negatives to trekking in Nepal on a budget. The positives – the cost of living and travelling here is generally quite cheap, especially compared to Western countries. However, trekking at such altitudes and in unpredictable conditions means that you need to splash out a little more to ensure your safety. So, rather than going for cheap equipment and electing to miss out on a guide, factor in if risking your safety is really worth saving a few rupees!
Stay in home stays and local guesthouses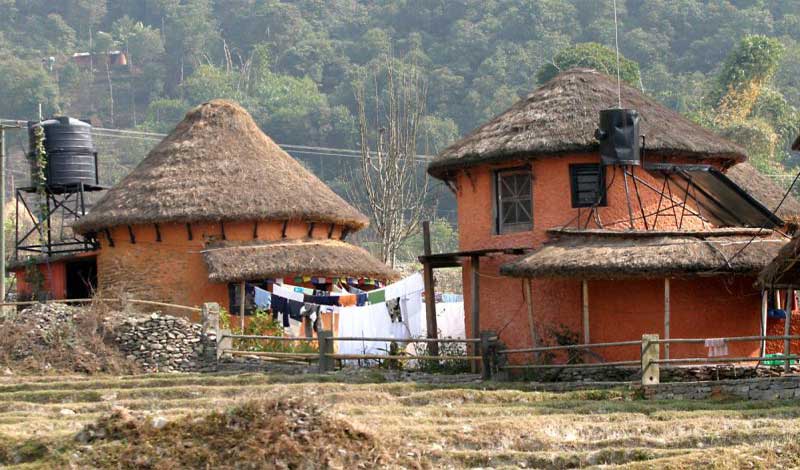 One of the best ways to get to know Nepal is through the locals. Lodging is very cheap in general, but why splash out on a fancy hotel when you can stay with someone who'll welcome you into their home like family? It's possible in remote villages to negotiate a small price for bed, breakfast and dinner, and most likely a bath/shower… which you'll definitely need after a day of intensive trekking! Also, if you're invited by locals to come back for a cup of tea or wine and a mattress, don't shy away from that. It may feel like you're imposing, but it's actually a massive compliment to your host. Also, do you want to go home with a tale of how you spent an incredible night with a kind Nepalese family, or just went to sleep in a characterless hotel?!
Hitchhike or use public transport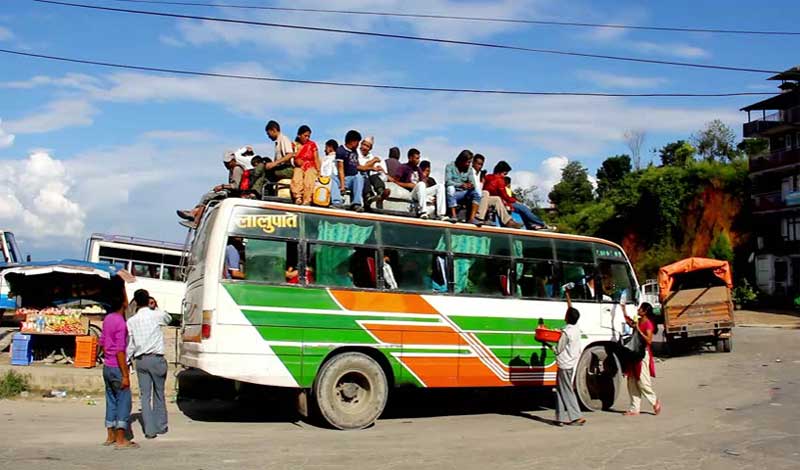 Hiring a driver is a possibility in Nepal but again, this is something that can set you back a big chunk of your rupees! Instead, hitch hike or take the local buses. You'll spend pennies or cents and again, it's another fantastic way of getting to experience local culture. Nepal's roads can be pretty dangerous, but the pimped-out trucks are a great way to get around. It may not sound fair, but bigger is generally safer and better on the roads here!
Hiring The Guide and  Arrange your own meals and accommodation on easy to moderate treks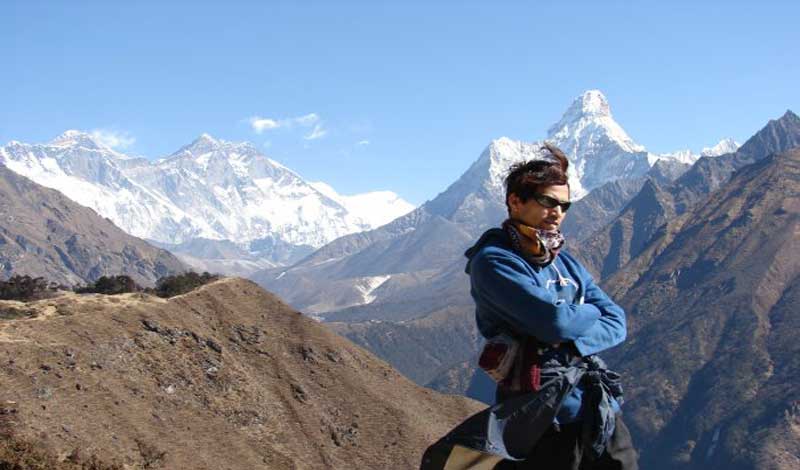 Unless you're doing a super difficult trek, like Everest base camp (or even further) you don't always need the whole package when hiring a guide. Hiring a guide and Porters for $25-30  a day sounds a bargain and you can arrange your own meals and accommodation to save up a couple of bucks. Bear in mind several of the trips in Nepal are multi day, so these kinds of costs can rack up rather quickly. Grab your backpack, make sure you have a map (and a map,  like Maps.Me) and plenty of water, and head into the hills. Of course, these guides is worth every penny especially if you don't feel like you have the required level of fitness or you have a terrible sense of direction. Paying for a helicopter to come and rescue you is way more expensive!
Make use of luggage storage
Going back to the last point – your backpack. If you're only in Nepal for a couple of weeks and have traveled specifically here, your backpack is probably good to go. However, what ifyou've been travelling around Asia for months and have filled your backpack with cool and cheap, but at the same time heavy, trinkets and souvenirs? Well, most places that you stay will offer luggage storage and it's usually for free. Especially if you promise to spend another night in the same place when you return. So, make use of it!
Don't go too remote!
Obviously, it's great to get off the beaten track when travelling to a new country. We all do it, and most of us love it. However, the problem is, the further away you get from big cities like Kathmandu, the less options you have. So, prices increase. If you're doing a multi-day trek (without a guide) try and plan your stops so that you'll be somewhere reasonably large where you can stock up and get a meal. Also, outside of the big cities ATMs become rarer and rarer, so make sure you have enough so that you don't run out in the middle of nowhere!
Enjoy The Local Street Food
Food is easily one of the best parts of travelling. Because you're in such a high an inaccessible part of the world, it's not as easy as you'd hope to grow fruit, vegetables, and other types of food. So, supermarkets are more expensive than you might expect and they're also quite tricky to find. The solution? Street food. Full of flavor and character –you may end up with a new favorite dish!
Don't buy cheap, otherwise you'll buy twice
Yes, sounds like an old cliche doesn't it? However, it's absolutely true when it comes to trekking. You're going to be at some of the highest altitudes on earth, possibly in driving rain, aggressive wind, and the snow may even mean you have to pitch camp before you'd intended to. Equipment that you'll definitely need for trekking includes some strong and sturdy walking boots, a very good tent, a down sleeping bag, a water filter bottle, and a head torch. Getting all of this stuff may seem an expensive outlay at first. However, it certainly won't look that way when you see others trying to do it on the cheap have to shell out to rent or buy new equipment!
Tours are a great way to experience a new country, especially if it's your first time in Nepal. If you want to try (almost) everything listed above, then why not consider booking a tour with Adventure Great Himalaya? They offer some great trekking tours which last up to 15 days. These include Everest Base camp Trek ,  Annapurna base camp treks, the Langtang Trek, and a best of Nepal tour too.Not only will you get to see some of the most incredible landscapes in the Himalayas, but you'll get to know local people. You'll sample food. Go to parties. Make new friends. All of this is waiting to be discovered on your adventure to Nepal with Adventure Great Himalaya! For more destination guides and travel inspiration, check out