Do you feel trapped within the four corners of servitude? Are you looking for some escape from the monotonous and mundane life? If so, come beyond the chaotic and bustling city life and visit Nepal to try some thrilling adventures that can bring back color to your life!
Besides being known for the magnificent peaks and pristine flora and fauna, Nepal is also famous for its thrilling adventurous activities which attract thousands of adventure seekers every year. With a contrast of adventure activities ranging from trekking, paragliding, fishing to extreme adventures like peak climbing, bungee jumping & rafting, Nepal is a heaven for thrill admirers!
Let's look at 10 best things to do  in Nepal that you can sign up for the next time you visit Nepal for an electrifying adrenaline experience!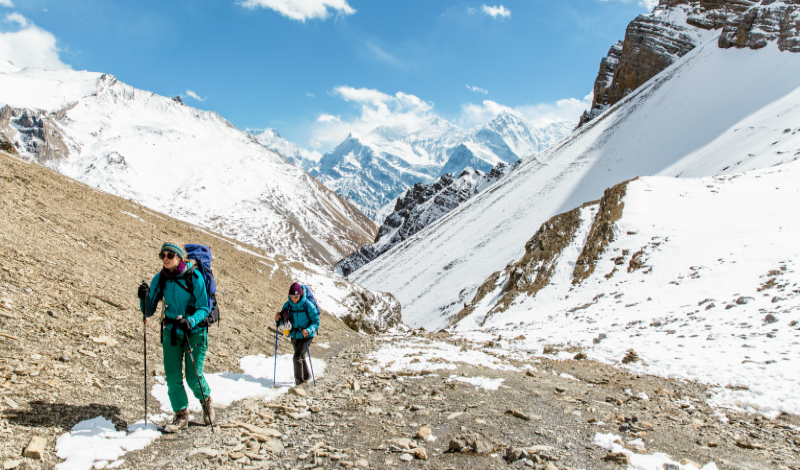 If you've not had any trekking experience in Nepal, you are seriously missing out on something amazing! Trekking in Nepal can be a rewarding experience! Walk through the rugged trails enclosed with lush flora and fauna and the mountains in the backdrop in absolute pleasure.
Trekking in Nepal has come a long way since the 1960s when Col Jimmy Roberts organized the first commercial trek. Today trekking is a lot easier with many well-constructed trails and accommodations.The most popular destinations for trekking in Nepal are Everest region treks and Annapurna region treks. Many tourists also opt for the less crowded treks such as the Kanchenjunga trek, Manaslu Circuit trek, Makalu base camp and many more.
If you're opting for trekking in Nepal but unsure about where you should go, I would definitely recommend the Everest Base Camp trek. The trek is suitable for both novice and expert trekkers and provides incredible panoramic views of the Mahalangur Himalayan Range.
The trail takes you through some well-famed destinations amongest which Namche Bazaar is the most popular one and the main hub connecting Mt Everest. The trail further passes through sherpa settlements of Lobuche, Pangboche and Tengboche. Tengboche features an ancient monastery soaked with rich cultural heritages.
The journey successfully concludes at Everest Base camp with a brief stop at Kala Pattar which provides a magnificent 360 degree panoramic views of the gigantic mountains.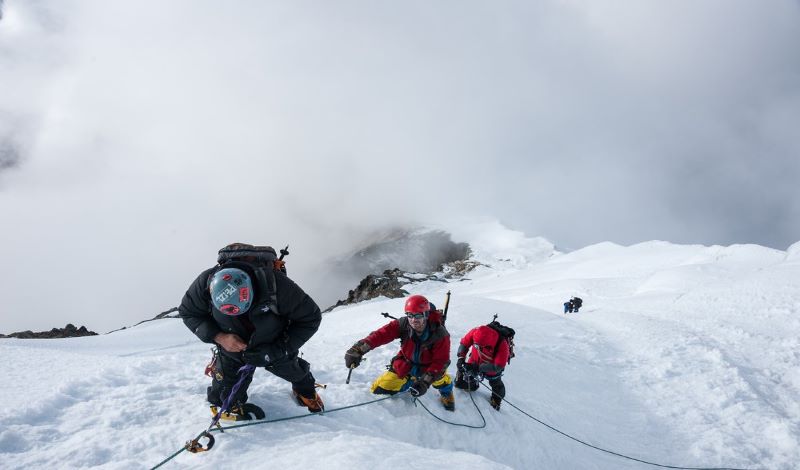 Being home to 8 of the 10 of the world's highest peaks, Nepal provides many opportunities to mountain climbers. However, peak climbing is not for the faint-hearted as it demands a lot of physical and mental endurance.
Mt Everest remains the most summited peak with a staggering number of attempts every year. However, there are a few other less extreme mountain climbs suitable for intermediate climbers. Some of them are Mera Peak, Yala Peak, Island peak, Lobuche peak etc.
You should only opt for peak climbing if you have a certain degree of experience in novice mountains climbs. The high altitude and strenuous climbs can cause multiple problems.  Altitude sickness and unwanted fatigue are the most common ones.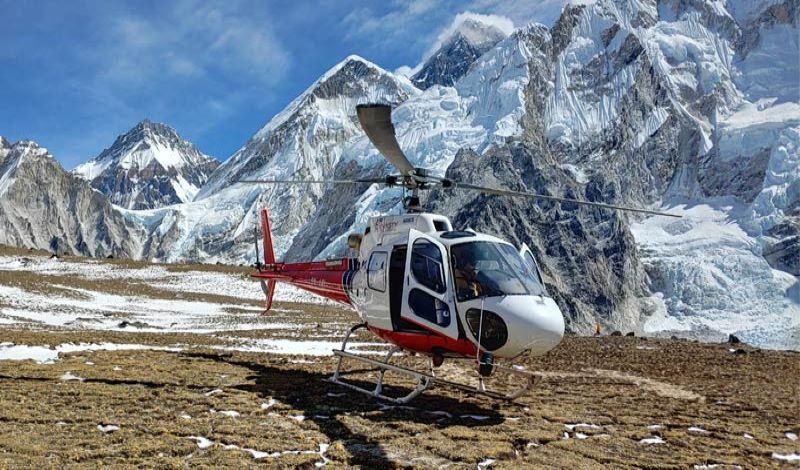 Helicopter tour is in Nepal  also very famous  adventure activities , It is one of the fastest and quickest ways to explore the beautiful Himalayan country Nepal.
The  Helicopter tour is a Huge relief  for those who rush to beat the time and make the trip happen.  By hovering over the base camp in a helicopter, they'll be laying aside the time that comes to use in something crucial.
Everest Base camp and Annapurna Base Camp  are popular helicopter tour destination, Increasing Number of Traveler taking  Everest Helicopter tour.  Everest  Base camp Helicopter Tour  is   a thrilling helicopter ride to the world's tallest mountain along with a breathtaking landing experience
River Rafting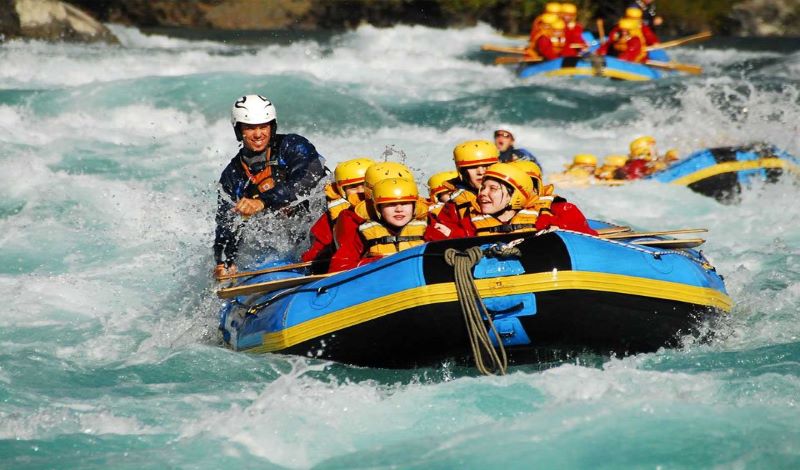 Rafting in Nepal is a fantastic experience for adventure seekers who have a thirst for adrenaline. With the ever-flowing charged mountain streams and raging waters, Nepal is a popular destination amongst many rafters every year.
There are various rivers for white water rafting in Nepal with Trishuli and Bhotekoshi river being the two most famous ones. If you are looking for more extended expeditions, you can opt for Sun Koshi and Karnali rafting trip. Trishuli and Seti rivers are perfect for a more pleasant experience.
With abundant fierce-flowing streams, rafting can provide you with a lifetime experience. The glistening waters and white sandy beaches make the experience much more alluring.
Bungee Jump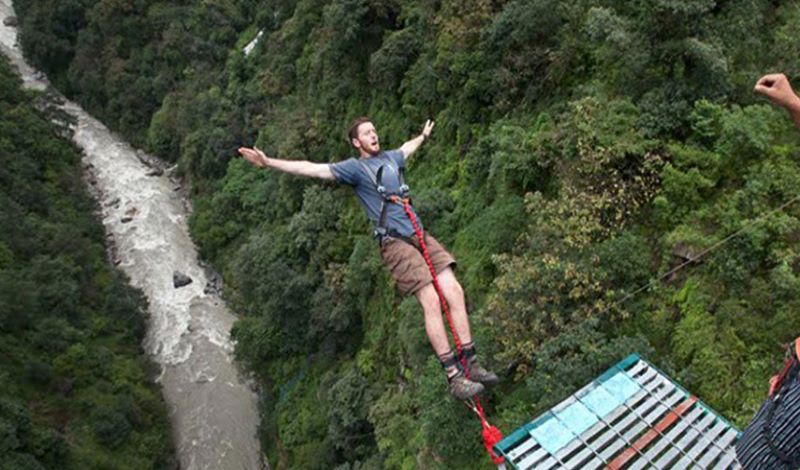 Bungee jumping in Nepal can be a thrilling adventure. Freefalling with the magnificent sites enclosing you is truly an unforgettable experience. So, for all you adventure seekers out there looking to put some thrill in your life, come and sign up for the bungee jump in Nepal.
100 kms away from the capital lies 'The Last Resort' which conducts bungee jumps from a suspension bridge high above the Bhotekoshi river. The 160m drop from the bridge to the river below pumps you up with absolute adrenaline rush. Plus, the steep moraines covered in lush green landscapes surrounding you add more appeal to the adventure.
You can also opt for bungee jumping in Pokhara which is a little less extreme with an 80 m drop. But the panoramic views of the Annapurna mountain range make the experience a lot more intriguing and delightful.
Paragliding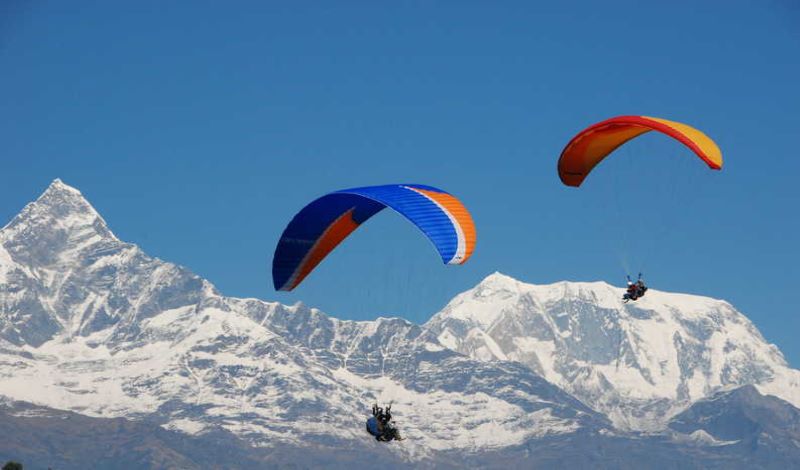 Imagine soaring through the skies with wind whisking your face and witnessing the majestic views of the glazing Annapurna Mountain range, Phewa Lake and the verdant Pokhara valley. It is how paragliding in Nepal feels like!
The experience commences from a hilltop in Pokhara. The 20-30 minutes glide offers a spectacular eagle-eye view of the surroundings. You can even opt for advanced glides that take you close to the mountains or opt for parahawking. Bandipur is also another location where you can try paragliding. It offers fantastic views of the lush landscapes and the magnificent sunset.
Fishing in Nepal
Although not very common amongst many tourists, fishing in Nepal can be a gratifying experience. Being the second most prosperous country in water resources, Nepal has many lakes and rivers, providing multiple opportunities for anglers.
The most common fish found in the waters of Nepal is the 'Himalayan Mahseer'. Other species such as Silver carp, Bighead carp, Grass carp, Rohu, Catla, Mrigal, Brown trout, and Rainbow trout are also commonly found.
For all you fishing admirers, you can take a few days off and indulge yourself fishing in the appealing rivers of Nepal. Trishuli, Marshyangdi, Betrawati, Karnali, Koshi are some frequent waters.
Zip Flying in Nepal
While in Nepal, you get a chance to experience the thrilling adventure of zipping down the world's tallest and longest zipline. Soaring 600m up in the air with a mind-boggling speed of 140 km/h, the ziplining adventure provides you with an insane adrenaline experience.
The zip flyer sits high above the verdant valleys perched on a hilltop in the enchanting land of Pokhara. Along with the adrenaline rush, you also get to witness fantastic views of the Himalayas and the lush green landscapes.
You don't need to worry about the safety as the zipline is a state-of-the-art system designed by Zip-flyer TM LLC, USA using advanced technologies. So sign up for ziplining in Nepal if you're looking for some fascinating adrenaline experience.
Mountain Biking in Nepal
Far away from the hectic and congested life of the cities, there are off-beaten trails close to the mountains that take you closer to nature. While many people opt to trek along the trails, mountain biking can also be a fascinating and challenging experience!
Biking along the beaten and rugged trails with less traffic and abundant natural scenery can be a magnificent experience! The three most common trails for biking in Nepal are the Annapurna circuit, Mustang and Lower Everest region.
Mountain Biking's popularity has been growing in recent years with the extension of many gravel roads. Picture yourself biking under clear blue skies with icy peaks and blooming flowers surrounding you! It's absolute bliss!
Ultra Light Flight in Nepal
The ultra-light flight grants you an opportunity to witness bird-eye views of the majestic peaks up close. Don't mistake this for a mountain flight though because unlike commercial planes, there are no barriers to obstruct your views. You can get the best views in absolute comfort and luxury.
The flights can be as short as 15 mins or long as 90 minutes depending on your personal preference. Shorter flights let you witness the Pokhara valley, Phewa lakes and the mountains from a distance. On the other hand, longer trips take you into the heart of the mountains providing breath-taking views of the Himalayan range.
So, if you are visiting Nepal anytime soon, don't forget to sign up for this adventure to have a thrilling experience that you will cherish forever.
Canyoning
One of the most thrilling and unusual adventure sports, canyoning is a popular sport in Nepal. Blessed with deep gorges and glittering waterfalls, Nepal is perfect for hardcore adventure seekers. Canyoning involves descending a watery canyon by jumping or sliding through steep canyon walls into the deep water below.
Many places in Nepal offer the thrill of canyoning with the most basic one being the Jalbire Canyon located at Chitwan National Park. Hardcore thrill-seekers can opt for the 12-meter high cliff at Charaundi Canyon located along the banks of the Trisuli River.
Some Tips for Traveling in Nepal
Be sure to choose a well-built and appropriate backpack for your journey.
Traveling with the help of a local guide or porter is always beneficial compared to traveling solo.
Make sure to get travel insurance for unpredictable emergencies.
Always choose favorable seasons for traveling to avoid bad weather.
Be sure to carry a first aid kit for minor health issues.
Be sure to secure your personal belongings.
Be sure to carry tents and sleeping bags if you are opting for more significant treks.