Everest View Trek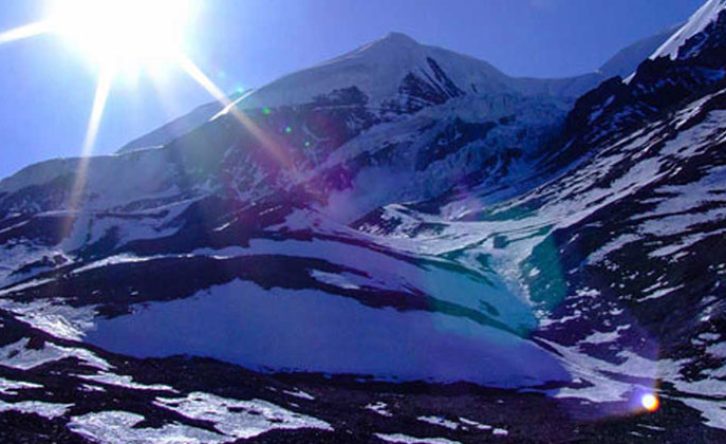 Trip Facts
Mode of trek :
Tea house/Lodge
Maximum Altitude :
3870m.
Best Time:
Sep To Dec and Feb to May
Overview
 Everest View Trek is  designed especially for first time trekkers those  People who has  limited time and wanted to experience the Himalaya Sherpa Culture with  view of World Highest  Mt Everest and other High Mountain.
The Everest Sunrise view  Trekking Start from Lukla and Continue  to  Namche Bazaar, Khumjung and Tyangboche with our experienced guides and enjoy bustling Sherpa village surrounded by some of the highest mountains in the world. This Everest View  trek 7 days will take in stunning views of Himalayan giants Everest, Lhotse, Nuptse, AmaDablam, and many more Snow caped Peak
Highlight of  Short Everest Trekking

Sunrise and Sun Set  Views  of World Tallest peak Mt. Everest (8848m), and numerous others
Visit The Tengboche Monastery, the largest monasteries in the Everest region ( Live there more than 35 Monks
Closely observe the unique culture and lifestyle of the legendary Sherpa people
Hiking  through  of World Heritage Sites of Nepal listed by UNESCO  Sagarmatha National Park
Best time for Everest View Trek

Out of the 12 months in a year, there are three specific months in Nepal that offer fantastic weather conditions for trekking. The ideal time for  Everest View Trek is during the spring season, which starts from March and continues till May.
Another excellent period for Everest view trekking is during autumn, which typically spans from the end of September to mid-December. Surprisingly, winter can also be a favorable time to go trekking in Nepal; it extends from December to February. However, it's important to note that the harshest weather conditions occur during peak winter months (December to February).
During the monsoon period in Nepal, which occurs from June to August, there is a significant amount of rainfall. This can make the trail slippery and obstruct views of the Himalayas. However, trekking is still possible during this time.
The best time for Everest trek is during Autumn (September-December) and Spring (March-May). Winter trekking to Everest view point is also feasible, although temperatures can drop to extreme levels. Despite the cold and snowy conditions, the weather during these months is generally excellent. If you choose to trek during winter, it is recommended that you bring warm clothing and a sleeping bag for overnight stays.
Accommodation, Facility

The Everest region is renowned for its Sherpa communities, who inhabit the areas. When venturing on the Everst trekking trail, one will encounter numerous Sherpa villages. Throughout this teahouse trek, you will hop from one village to another for your overnight stays. Along the way, there are several stopovers such as Lukla, Phakding, Namche Bazaar, and Tengboche that offer a variety of teahouses.
Everest trek accommodation is provided in these traditional teahouses. These structures resemble mountain lodges found in the European Alps and provide basic lodging facilities to trekkers. Each teahouse typically has twin beds with comfortable foam mattresses along with pillows and quilts for a good night's rest. To keep guests warm during chilly nights or mornings, Bukhara stoves are commonly found in the dinig areas of these lodges. Hot water shower facilitieis are available at an additional cost while wifi services can also be accessed for an extra charge.
Meals and Drinks In Everest View Trek

We will Provide 3 meals a  day during our 7 days Short everest trek. These meals consist of breakfast at the hotel before starting the trek, lunch during a designated rest stop, and dinner at the night's destination. The food options available during the trek are diverse and include popular Nepali dishes such as Daal Bhaat, which consists of rice, lentils, soup, vegetable curry, and pickle.
In addition to these traditional dishes, teahouses along the route offer a wide range of cuisines from Chinese and Indian to Italian and French. Visitors can enjoy noodles, mashed potatoes,french fries,pies,pasta,cutlets,and other options in most places. It is important to inform us about your meal preferences so that we can accommodate them accordingly.
We understand that food choices are personal and varied; therefore we strive to provide a variety of options to cater to individual tastes while maintaining quality standards throughout your trekking experience on Everest.
Physical Condition Requirements

The Short Everest  Trekking  encompasses a range of elevations, starting at 2800 meters at Lukla and reaching up to 3860 meters at the Tyangboche monastery.. The varying altitude levels of this trek contribute to its moderate level of difficulty. Individuals undertaking this journey must be mentally and physically prepared.
Our trek entails walking for 5-7 hours each day on challenging terrain consisting of mud and rocks. Additionally, we will spend three days above the 3000-meter mark.
To ensure a successful trekking experience, it is recommended that you commence your fitness training at least one month prior to your travel date. We advise focusing on cardio exercises such as cycling, using the treadmill, jogng, and hiking in order to enhance your stamina and lung capacity. Furthermore, endurance training activities like weight liting and sprinting can aid in strengthening muscles which is crucial for completing this traverse successfully.
The difficulty of Everest View Trek depends on an individual's fitness level. It may prove arduous for beginner trekkers but relatively easier for those with previous experience. Therefore, it is always preferable to be in excellent physical condition in order to enjoy a comfortable trekking adventure
Everest View Trek Itinerary – 7 Days

Day 01: Fly from Kathmandu To Lukla –   Trek To Phakding (3-4 Hours) – 2,652 m.
Day 02: Trekking from  Phakding to Namche (5-6hrs) – 3,440m
Day 03:  Namche Bazaar to Khumjung Via Everest View Hotel. (4-5 Hours) 3,860m
Day 04: Khumjung to Tyangboche Monastery. (5 hour) 3920 m
Day 05: From Tyangboche to Trek back Monjo. ( 6 hour) 2790m
Day 06: Monjo to Lukla-(5-6 Hours) – 2,652m
Day 07: Lukla to Kathmandu by Flight – 1,350m
Details Itinerary
Cost Include/Exclude
What's include
Meals In Trekking: 3 Times meals a day (Breakfast, Lunch and Dinner) during the trek.
Trekking Permit and All  necessary paper works.
Domestic Flight ticket: Flight ticket Kathmandu / Lukla / Kathmandu.
Accommodation in Trekking: All accommodations in lodges/tea houses during the trek.
Trekking Guide: An experienced, helpful, friendly and Good English speaking guide
Trekking Porter– Carry your bag pack ( 1 porter for 2 members) No Porter for Solo Trekkers
Trekking Equipment: Sleeping bag, down jackets, Duffie bag and walking stick, if necessary ( Refundable after trek)
Company T-shirt and Trekking map.
Medical supplies (first aid kit will be available)
All government taxes and service charge.
What's excluded
All the Bar bills and personal expenses (phone call, laundry service, battery recharge,
All Kinds of Drinks
Tips
All the expenses from  Out of our control such as flight delay, cancels, landslide etc,
Cost & Date
Note: The below Price and Travel date is for the Group Join Basis. If you take private trip all travel dates are guaranteed. Private Trip
| Start Date | End Date | Trip Type | Price | AVAILABILITY | Booking |
| --- | --- | --- | --- | --- | --- |
| Sun, 17 Mar, 24 | Sat, 23 Mar, 24 | 1 booked | $ 950.00 | GUARANTEED | Book Now |
| Mon, 25 Mar, 24 | Sun, 31 Mar, 24 | 5 booked | $ 950.00 | GUARANTEED | Book Now |
| Sun, 31 Mar, 24 | Sat, 6 Apr, 24 | 2 booked | $ 950.00 | GUARANTEED | Book Now |
| Sun, 14 Apr, 24 | Sat, 20 Apr, 24 | 2 booked | $ 950.00 | GUARANTEED | Book Now |
| Sat, 20 Apr, 24 | Fri, 26 Apr, 24 | 4 booked | $ 950.00 | GUARANTEED | Book Now |
| Sun, 28 Apr, 24 | Sat, 4 May, 24 | 2 booked | $ 950.00 | GUARANTEED | Book Now |
| Sun, 10 Nov, 24 | Sat, 16 Nov, 24 | Group Join | $ 950.00 | GUARANTEED | Book Now |
Gallery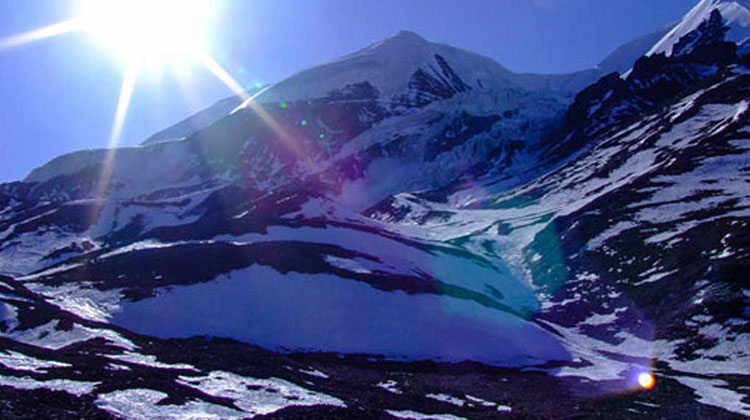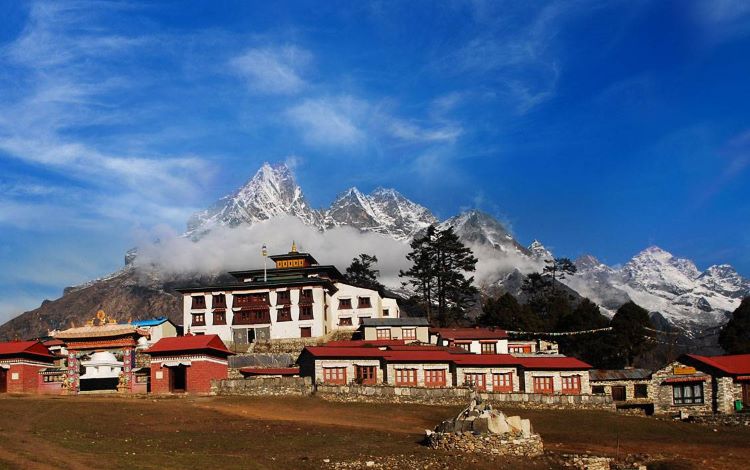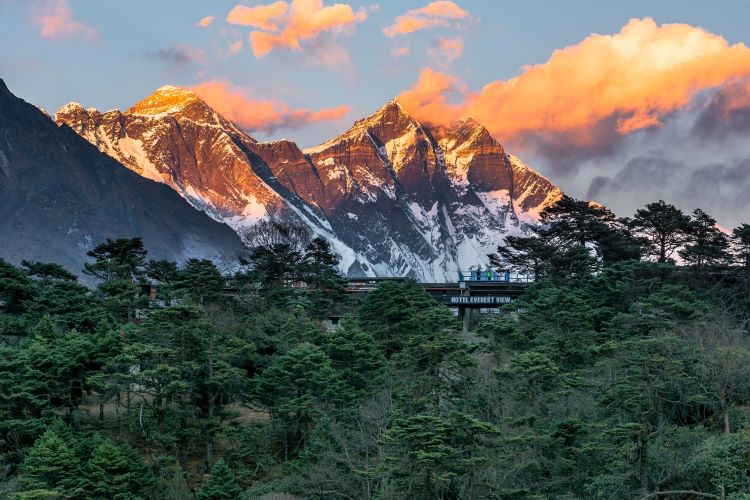 Reviews of Everest View Trek