Why the price is different even same itinerary and looks same service?  Price changes are common in the service sector industry and they can be influenced by various factors such as changes in supply and demand, competition, and cost of production. For instance, hotel room price varies depending on the season and demand. During peak travel season, hotels may increase their room rates, while during the off-seasons, they may lower prices. Similarly, a trekking agency may charge their price based on the complexity of the route, and levels of expertise required.
Generally, the cost of trekking in Nepal depends on the trekking route, season, group size, trekking company, and quality of services offered by them. The prices offered by trekking agencies can vary depending on several factors. Some of the factors that can influence the price differences among trekking agencies in Nepal include:
Professional Company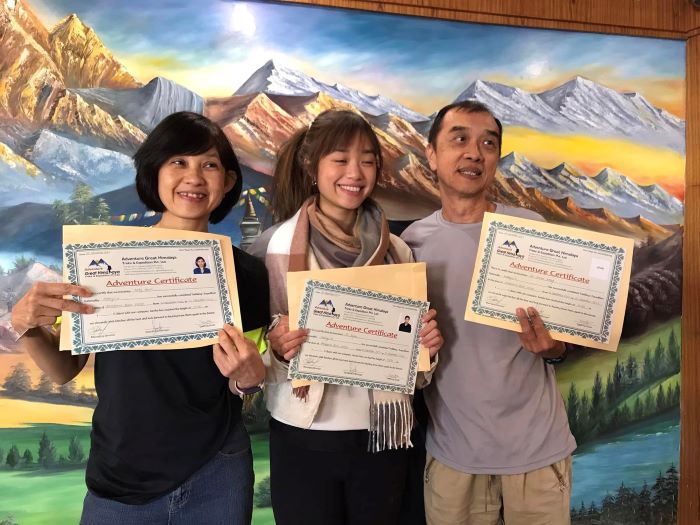 professional company offers in terms of safety, quality, comfort, and satisfaction to the customers they charge higher prices to cover their operating expenses which is why trekking price differentiates from professional and non-professional trekking agencies in Nepal.
In general, professional trekking agencies can range from around $100 to $300 per day per person, depending on the location and services provided. Non-professional agencies may charge lower rates, ranging from $50 to$150 per day per person.
Moreover, a professional company duly registers itself with Regulatory Bodies such as the National Tourism Board, and the National Office of Company registrar and fulfills its Tax, VAT, and other obligations. Such registration can be looked at for confirming the legality of their existence and their license's validity. Much safer, standard, and qualitative services are viable to transact with such companies.
Professional Staff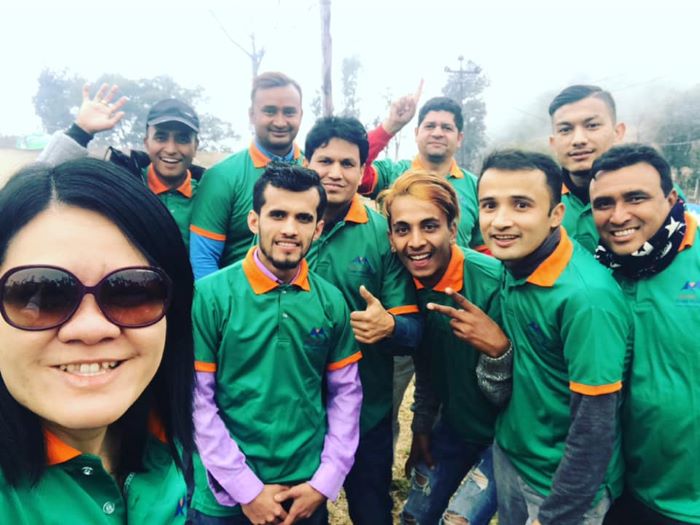 Trekking prices vary from agency to agency as per their staff comparisons. Qualified and experienced staffs are attractive features of any expedition company. And who doesn't want a safe, and quality trekking experience at the stake of their money, time, and life?
As professionals demand higher salaries than less experienced staff, this increases the overall cost of trekking packages. The trekking package cost also incorporates salaries, services such as bonuses, and travel insurance that are being provided for the professionals.
Typically, the professional trekking staff comprises guides, porters, cooks, and support staff such as administrative staff, drivers, mechanics, accountants, and others who are more qualified and experienced at a particular job to provide a safe and enjoyable trekking experience. These staff members play a crucial role to prioritize safety, comfort, and sustainability in trekking services.
The presence of professional staff adds value to a well-organized and effective trekking experience for their customers. They ensure their clients get well-organized, problem-free, and efficient trekking services. Such professional services help trekkers to transfer the burdens of arranging permit cards, logistics, transportation, and food on their own.
Besides that, your safety risks and emergency situations are managed by the trekking agency making it much easier for you to be cool-headed and just enjoy the expedition as much as you can. This is why the presence of professional staff is a crucial factor that affects trekking prices.
Adequate Human Resource
Human Resources such as Guides, Porter, Cooks, and Office Staff are some of the essential staff members required for a successful expedition or treks. Whenever a trekking agency rates higher or lower prices than a standard rate, staffing is another factor of influence for such a price differentiation. Trekking agencies that provide more staff, such as multiple and experienced guides, porters, and cooks will typically charge more for their services.
The cost of hiring those individuals depends on the trekking route, the number of trekkers in the group, the weight of the luggage, and experienced and familiar guides making differentiation in trek price. Such staff members have the necessary training and equipment and play a crucial role to handle any emergency situations that may arise during the trek.
Trekking agencies that are cautious about providing smooth and seamless trekking experiences for their customers ensure that they have appropriate staff and professionals in their trekking operations making it a factor for cause in price differences. Overall, having sufficient staff ensures a safe and enjoyable trekking experience.
Accommodation
The type of accommodation you're offered affects the price of the trekking package. Trekking agencies that offer more luxurious accommodation options will typically charge more for their services. Such lodges provide high-quality facilities such as hot tubs, spa services, and private rooms with en-suite bathrooms. While the agencies that offer Tea houses that provide simple accommodations which are perfect for a night's stay along the trail charge less. And some trekking agencies that offer Guesthouses which are more comfortable than tea houses charge trekking fees moderately.
So as a customer, you have the right to know what kind of accommodation you're being placed on your trekking package. Also, it is necessary to know what negotiation you can place with the agency in order to fit into your budget and your needs.
Trekking agencies manage the accommodations themselves to the need, location, and prior reports or feedback. Accordingly, they set up your accommodation facilities on your trekking package which sums up to the trekking package fee.
In conclusion, some trekking agencies may focus on budget-friendly treks, while others may charge more for a more luxurious experience. It is important to research and compares prices to consider what is included in the cost to ensure you are getting value for money. Trekking agencies can differ in several ways, and it's essential to find one that meets your needs and preferences.