Mount Kailash Tour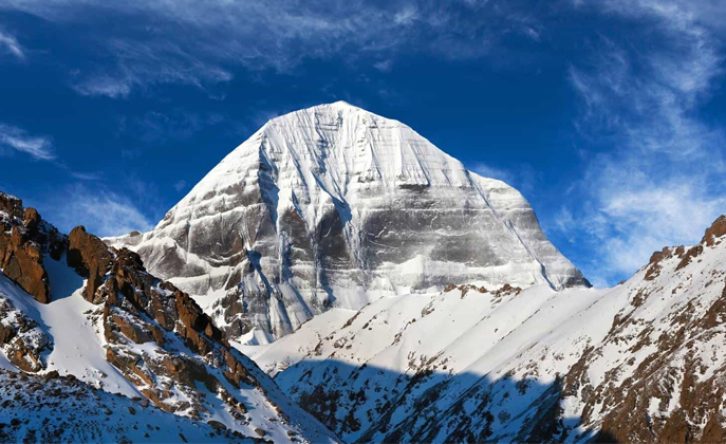 Trip Facts
Tour Duration
9 Night 10 Days
Mode of Tour
Hotel /Guest House
Overview
Mount Kailash and Manasarovar tour has been the focus for most pilgrimage travelers. Tours to Mount Kailash in the western Tibet is the most frequent tour in the Tibetan plateau.
Mount  Kailash tour visits the holy places of Hindus and Buddhist. Hindus believe that Mount Kailash to be the abode of Lord Shiva. So, the religious mountain peak is restricted for climbing. It is just allowed to circle round the base of the mountain which is about 52 kilometers.
The walking the circuit is known as KORA. Thousands of visitor and devotees visit this place every year. According to legend, immortal Hindu Lord Shiva lives at Kailash where he had spent his time practicing yogic austerities, making joyous love with his divine companion Parbati and smoking sacred herb marijuana (ganja).
The holy land of Hindus and Buddhist society, Kailash tour has attracted thousands of pilgrimage groups all over the world. Devotees visit this land to divine into the Lord Shiva and they want to release from the clutches of ignorance and hallucination. Not only Hindus believe, Buddhist also respects this land and believe that Lord Buddha had magically visited Kailash in 5th century BC.
Mt Kailash Tour along covers circuit around the holy mountain-clockwise for the Buddhists, anti-clockwise for Bon adherents are known as a Kora or Parikrama (Circuit) and normally it takes three days. Along the Mt Kailash Tour visitors take a short plunge in the nearby sacred site Manasarovar Lake. Mount Kailash and Manasarovar Lake in Tibet are the famous places to travel.
The tour usually starts from Kathmandu, Nepal and involves a trek of several days to reach Mount Kailash. Along the way, visitors usually visit the nearby lakes, monasteries, and other significant religious sites. The journey usually takes around two weeks to complete, depending on the route and duration of stay.
The best time to visit Mount Kailash is from May to September, which is during the summer season in Tibet. However, the tour is physically challenging, as the high altitude and harsh weather conditions can cause altitude sickness and other health issues. Therefore, it is essential to be well-prepared physically and mentally before embarking on this journey.
It's important to note that the tour is subject to various travel restrictions and regulations by the Chinese government due to its location in the Tibet Autonomous Region. Therefore, it is advisable to check the latest travel advisories and guidelines before planning a Kailash Tour.
Kailash Tour itinerary
Itinerary
Drive Kathmandu- Kyirung
We drive from Kathmandu to Nepal Tibet border along a scenic highway. After immigration formalities at the border, you meet our Tibetan guide & driver. After some briefing we drive to O/N at Guest House.
Rest Day in Kyirung)
Acclimatize in Kerong before further driving. Free afternoon look around. O/n at Guest house.
Drive Kyirung to Saga/4450m- 232 km
First day with a long drive on the desert terrain. Driving past nomad camps and sheep and yak herds. We can see Gaurishankar, Shishapangma and Langtang Himal from the pass. Continue drive through Khunmen Tso, Sinling, Karru Ongchen and Peiku tso Lake (4400m). We will be crossing river Brahmaputra ( "Yarling Tsangpo" in Tibetan ) to reach Saga (4600m). O/n in guest house.
Saga to Paryang (4558m) to Mansarovar (4600m) 507 km 8-9 hrs
Watching the mountains in distance and driving through road we pass through the small town of Zhongba before reaching to Paryang.. Offering the first view of mt kailash and the holy lake only after several hours of drive. As you approach this serene and sacred lake, historic Chiu Monastery becomes visible on the North West shore of the lake. From this vantage point, you can have a glimpse of majestic Mount Kailash. Manasarovar , the highest fresh water lake with turquoise complexion – surrounded by mt Kailash, Mt. Gurula-Mandata and Lake Rakchyas is simply heavenly. O/n at Guesthouse.
Explore Lake Manasarover then drive to Darchen (4,660m) 53km. O/N at Camp.After some peaceful hours at the shores of the sacred Lake Manasarovar with the snowy massif of Gurla Mandhata 7694m just across the lake, we drive 40 km to Darchen which serves as the base for Mt kailashkora ( circumlocution). The Kora is 53 km in total and completed in three days. O/n in a Guest house.
Trek to Dira-Puk/5000m
It is one of the exciting days walking along the beautiful rocky cliffs and waterfalls with some clouds in the clear blue sky. The 15 km trail takes almost 7 hrs. O/n Guest house.
Trek Dira Puk-Zuthul Puk, 18km, 6-7 hrs, 550m ascent, 600m descent.
Hardest but Holiest day of your pilgrimage trek , cross Dolma La pass at 5670 m. Once you reach the top, just do the holiest offering and sit down for meditation to forget you. By the late afternoon you will arrive at Zuthul Puk where the great ascetic Milerappa is supposed to have performed miracles. O/N at local guest house
Kailash Parikrama and drive to Saga
Complete the kora and drive to Lake Manasarovar to Saga O/N at Guest House.
Drive to Saga O/N at Camp
Drive to Kyirung O/N at Guest House
Kyirung to Kathmandu 150 km
Driving further to Nepal Tibet border, complete the immigration formalities,
Cost Include/Exclude
What's include
Guest House and Tented Accommodation as per program
Private Transportation by Jeep/ Van or Mini Coach as per group size.
All necessary Tibet Travel and Trekking permit
One English speaking Tibetan Guide
All Sightseeing and Entrance fee
Yak and Yak man during the Kora (02 Pax =01 Yak)
Cook and Sherpa Staff from Kathmandu.
Supporting Truck (above 2 pax)
Meal on Full board Basis (B/L/D)
Kathmandu to Border to Kathmandu Transportation
What's excluded
Travel and personal Expenses
Medical fee if Emergency
Insurance of any kind.
Hiring porter/ horse
Portable oxygen cylinders in of emergency
Rescue and Evacuation Service
Any Additional cost due to Nature calamity and Unforeseen Circumstances and etc.
Gallery