This list of our Top 5 Best Adventures Hiking Trekking  in Nepal has the adventure trips that are popular and spectacularly beautiful. This list will be your help in choosing the trekking adventure trip that suits you. Although creating a list of selected trekking adventures in Nepal is a difficult task, for there are many wonderful trips and it is difficult to choose some from them, we have compiled the most comprehensive and inclusive possible list of popular and spectacular trekking adventures in Nepal. We hope you enjoy exploring them.
1, Everest Base camp Trek – Nepal
Trip Duration: 15, 16 days
Grade:  Moderate Hard
Altitude: 5354 m
Transportation: Car/Flight
Trek start: Lukla
Trek End:– Lukla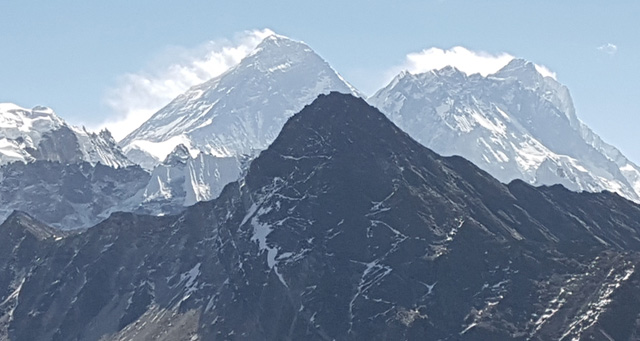 The superb trekking to the Base Camp of Mount Everest is recommended as one of the important sites to be visited before one dies. The Everest base camp trekking is well-known because of the friendly Sherpa people, colorful festivals and the Buddhist monasteries. The region is known as Khumbu and has been bounded in the Sagarmatha National Park, the world heritage site. Sagarmatha is the Nepalese name of Mount Everest, the top of the world. Sherpas, the famous climbers are the dwellers of Khumbu region. Many expedition teams can be observed on this trail during April and May heading higher with an aim to be on the top of the world.
2, Annapurna Circuit Trekking
Trek Duration:  18 days
Grade: Challenging
Altitude: 5416m
Transportation:  Bus/Car
Trek Start from : Dharapani/ Chame
Trek End: Nayapul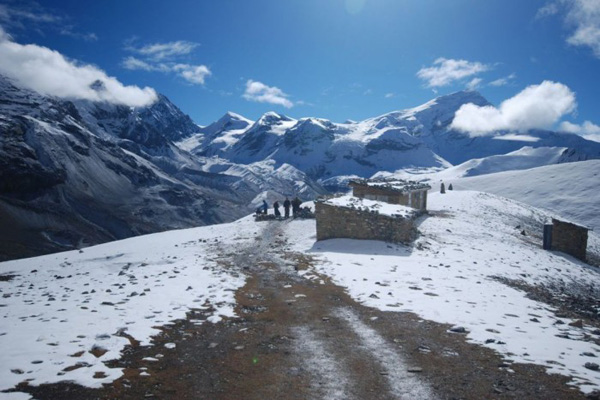 Annapurna Circuit Trekking is one of the world's classic treks. This 300-kilometer circuit trek offers a cross section of Nepal from lowland terraced rice fields, pine forest to the arid terrain in the Himalayan rain shadow near Muktinath. This challenging but rewarding trek starts at Besisahar and follows the Marsyangdi River through Gurung settlements to the Tibetan region of Manang, the Buddhist area where you will see colorful prayer flags, Mani walls and monasteries along the trail. You will walk in a counter clockwise direction along the Marsyangdi Valley to reach the Thorung La Pass, the climax at an altitude of 5,416 meters with spectacular deep valleys and magnificent mountains.
3, Manaslu Circuit Trek
Trek Duration: 18 days
Trek Start: Soti Khola
Trek End: Dharapani
Maximum Altitude: 5135m
Permit:  Manaslu Permit, Annapurna Conservation permit and Manaslu Special permit
Cost: USD 1000- 1500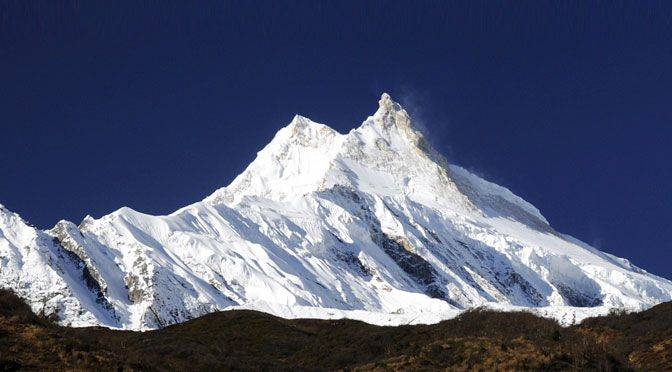 Mt. Manaslu (8163 meters or 26, 775 Feet) is located near the border of Nepal and Tibet. Mt. Manaslu is also the 8th highest peak in the world.
Manaslu Circuit Trekking has been opened in 1992 and it is becoming more popular year by year and is also one of the best trek in Nepal even though this trek is on a restricted area. The Manaslu Circuit trek is the alternative for those who are looking for spectacular mountain views, rich traditional and culture heritage, biological diversity and true adventure trekking experience to the height at 8,156 meters of Mt. Manaslu. Manaslu Circuit trek starts at Arughat, the trail leads you through bamboo forests, passes the Gurung Villages in the narrow Buri Gandaki Gorge as well as passes Nupri Region where is inhabited by Tibetan immigrants where you will see Mani walls, monasteries and colorful prayer flags.
4, Langtang Gosainkunda Trek
Langtang Gosainkunda Trek takes you to the Langtang region of the Himalaya that was badly devastated by the earthquake in 2015. This trek brings you the chance to explore the life that is coming slowly back to normal, nature, and beautiful Himalayan views. You will have chance to immerse into ethnic Tamang culture and Buddhist spiritual life.
Trek Grade : Moderate
Highest elevation : 4,609 m
Trip Duration : : 15 Nights & 16 Days
Best Time : Sep- December / Feb – May
Trek Start : Shybrubensi
Trek End : Sundarijal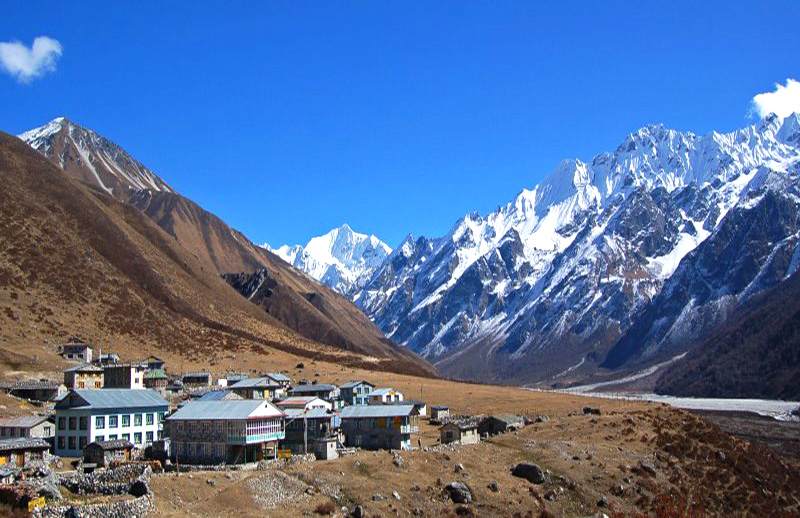 5, Everest Base Camp and Gokyo Lakes Trek
This trek is the combination of Everest Base Camp and Gokyo Lakes at one go. Everest Base Camp and Gokyo Lakes Trek allows you to explore the magnificence of the base of the highest mountain in the world in addition to the pristine beauty of serene lakes amidst the Himalayan peaks. Explore Everest base camp, Kalapatthar, Gokyo Lakes, Cho La pass and Gokyo Ri where you will have overwhelming views of the mountains and surroundings.
Trek Duration : 18 Days
Trek Grade : Challenging
 Elevation : 5367m
Best Time : October to November and March to April
Mode of Trek : Lodge/ Tea house