About A multi-day hike on the paths of the highlands and foothills is referred to as trekking. Trekking is done in locations where trekking is the sole mode of transportation due to the remoteness of mountain trails. Several of the world  highest mountains surround  In Nepal, including Mt. Everest, Lotse, Kanchenjunga etc.  Nepal attracts tourists from all around the world, particularly those interested in trekking.
There are  several trekking in Nepal from easy 2, 3 days to challenging 22, 25 days treks.  The 10 Days Treks in Nepal are moderate  medium length treks, the trekkers will reach over  four thousand meters and walking  to  base camp of mountain through of local village, lush of forest and narrow trail.
As a result, the Nepalese tourist sector is well equipped to handle a wide range of trekking methods and destinations. Nepal has a vast range of trekking trails to choose from. For those with limited time, here are some of the top 10-day treks Nepal has to offer. All of these trek itineraries can be customized to meet your specific requirements.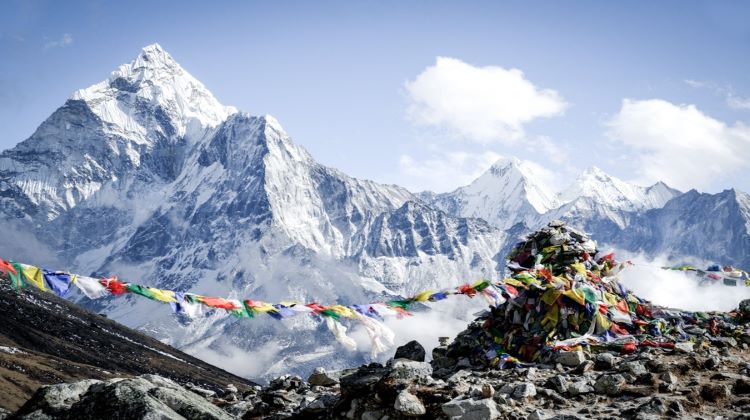 Everest Base Camp Trekking, or EBC Trekking, is for you if you are  looking 10, 12 days trekking in  Himalayas.   The 10 Days EBC trip begins at Lukla (2,850m), ascends to Everest Base Camp at 5,364m, and travels through tough terrains, beautiful panoramas, traditional Sherpa communities, and magnificent Buddhist monasteries. However, for better views, we will continue climbing to 5,555m Kala Patthar.
The 10-day Everest Base Camp trek is a fantastic alternative to the longer Everest Base Camp trek. This is the path I recommend for individuals who don;t  have enough time to accomplish the lengthier walk or who don;t want to camp. With stunning scenery, a diverse range of flora and fauna, and a visit to the base camp of the world  highest peak, Mt. Everest. This trip plan allows you to view the majority of what you would see on a conventional EBC journey in just ten days. Each day on the trail, after a few hours of strenuous walking upwards and downwards, you will  be rewarded with magnificent moments.
Itinerary
Day 01: Fly to Lukla and Trekking To Monju
Day 02: Trekking to Namche
Day 03: Trekking Tyangboche
Day 04: Trekking Dingboche
Day 05: Trekking Lobuche
Day 06: Trekking Everest Base camp back to Goralsheph
Day 07 :  Trekking Kalapather and back Phirecnche
Day 08: trekking back to Namche
Day 9: Back to Lukla
Day 10: Fly back Kathmandu
Annapuran Base Camp Trek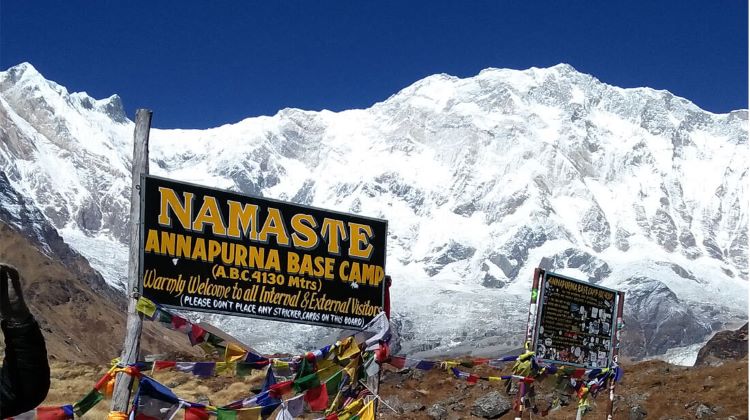 The 10 Days  Annapurna Base Camp trek is one of the most popular treks Itinerary   in Nepal Annapurna region, The journey begins with a flight from Kathmandu to Pokhara, and then continues with a climb to the scenic Ghandruk village. Ghandruk is a historic Gurung village where courageous Gurkha troops call home. Continue your climb to Deurali by walking past terraced farms and flowing waterfalls on your approach to Chhomrong.
As you get closer to Machhapuchhre Base Camp, Fishtail Peak appears in the distance. Bask in the splendor of snow-capped mountains from Annapurna Base Camp, where the awe-inspiring scenery is known to enthrall its viewers. Before traveling back to Pokhara, continue your climb to Bamboo and relax in the natural hot spring at Jhinu.
Itinerary
Day  01: Drive Birethsnti treking Ulleri
Day 02: Trekking Ghorepani
Day 03: Trekking To Tadapani via climb Poon hill
Day 04: Trekking to Chomrong
Day 05: Trekking Dovan
Day 06: Trekking Machhapuchre Base Camp
Day 07: Trekking Annapurna Base camp
Day 08: Trekking back Bamboo
Day 09: Trekking back Jhinu danda
Day 10: Trek back Nayapul- drive back Pokhara
Langtang Gosaikunda Trek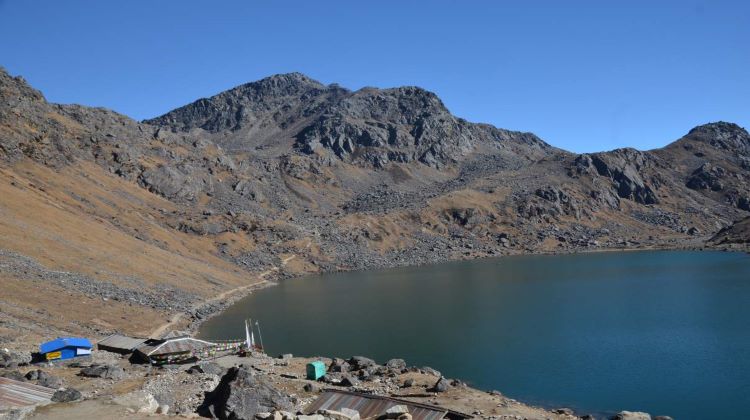 The Langtang Gosaikunda Treks is the greatest option for10, 11 days Trekking to  people looking to see Nepal Himalayas . This hike is pretty short and straightforward. It is only one day travel north of Kathmandu. This fantastic trip takes you up the Langtang valley, past the Langtang glacier, and to the Tibetan border. The trail crosses through steep mountains and Tamang settlements on its way to the Tamang villages. It also passes by one of Nepal oldest monasteries and the holy Gosainkunda Lake.
Langtang Gosaikunda Trek  route is located within Langtang National Park is  1710 square kilometers, you will have the opportunity to see a wide variety of flora and fauna. Some endangered species, including the Himalayan red panda, Himalayan  black bear, and rhesus monkey, can also be seen. The native Tamang and Sherpa people will welcome you with open arms throughout the path.
The holy Gosaikunda Lake is a highlight of the Langtang region. Every year in August, during Janai Purnima, a grand ceremony is held here (a popular Hindu festival). Langtang Valley Trekking is best done in the autumn and spring. This walk, however, may be done at any time of year.
Itinerary
Day 01: Drive Shaybru Besi
Day 02: Trekking Lama Hotel
Day 03: Trekking Langtang
Day 04: Trekking Kynajing Ri
Day 05: Climb Kynajin ri for Langtang Himalaya Sunrise back to Lama Hotel
Day 06: trekking Thulo shybru
Day 07: Trekking Singgompa
Day 08: Trekking Gosaikunda
Day 09: Trekking Back Dhunche
day 10: Drive back Kathmandu
Manang  & Tilicho Lake Trek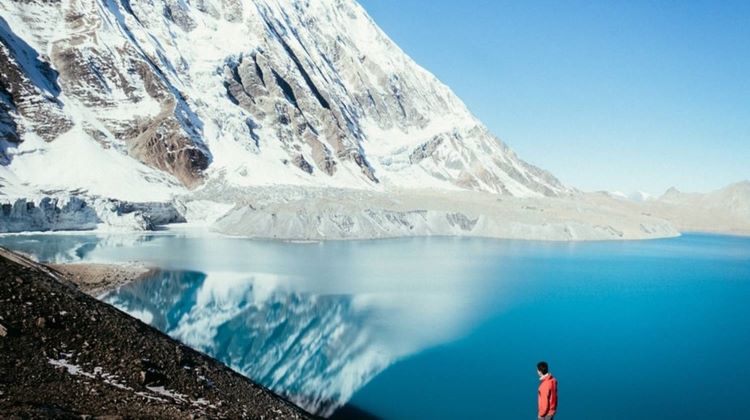 The 8-10 days Manang Valley Trek with Tilicho Lake provides a fantastic combination of subtropical forest and desert desolate landscapes up to 4900 meters. A variety of old Buddhist temples, as well as the spectacular beauty of the Manang and Marsyangdi Valleys and the high peaks of the Himalayas, demonstrate the region rich culture. The Manang Valley is one of the
world most magnificent natural areas.
The settlement of Manang is located at a height of 3519 meters. The Manang district is located to the north of the Annapurna region, in the vast valley of the Marshyangdi River. Manang, a beautiful hidden kingdom, is a popular destination for trekkers from all over the world. The exploration of the hidden jewels located in the Manang Valley settings is one of the key attractions of Manang Trek.
The Tilicho Lake Trek is one of Nepal most beautiful and fascinating short treks. It is located in Manang (Annapurna Circuit Region), and many tourists visit it as a side excursion when walking the Annapurna Circuit. Tilicho Lake is a magnificent glacial lake that spans 3.5 square kilometers and is dominated by Tilicho Peak (4920 meters).
Most people believe Tilicho is thehighest lake in the world  but it does;t change the fact that it will captivate you. You will see mountains up close, learn about Manangi culture, see stunning waterfalls, and walk through Manang wide mountain valley, which is home to a diverse range of flora and fauna.The Marshyangdi river guides you along the trails, which you can follow all the way. Although motorable roads connect the entire area, trail markers allow you to bypass the roads and take off tracks in between. You should acclimate well because you will be reaching an altitude of nearly 5000 meters in a few days.
Itinerary
Day 01: Drive to Dharpani
Day 02″ Trekking to Chame
Day 03: Trekking Pisang
Day 04: Trekking Manang
Day 05:  Manang
Day 06: Trekking shirikharka
Day 07: Trekking Tilicho lake
Day 08: Trekking back Manang
Day 09: Trekking Back Chame
Day 10:  Drive back Kathmandu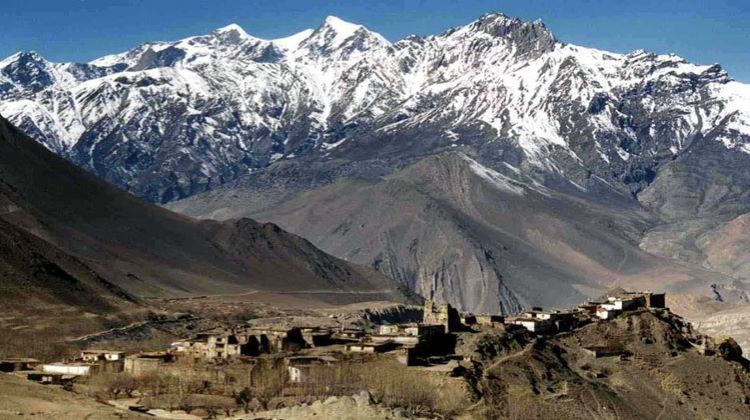 The Annapurna Region Jomsom Muktinath Trip is a short and popular trek. It is a popular trip for both local and foreign tourists since it emphasizes the religious significance of the area. The trek is part of the Annapurna Circuit. It is a simple hike that is ideal for all types of hikers. This trip reaches a maximum elevation of 3850 meters. Apart from its natural beauty, Muktinath is known for its holy temple, which is a must-see. As a result, it is a favorite trekking location. It is equally important to Hindus and Buddhists.
The journey begins at Jomsom and continues through the hills and terraced fields to Pokhara, another renowned tourist destination. Pokhara receives a large number of visitors throughout the year. Ghandruk, Tatopani, Poon Hill, and Ghorepani are among the prominent high points along the walk where you may enjoy the dawn and amazing views. Tatopani is a natural hot spring where it is said that swimming here helps treat skin problems. The Gurungs and Thakali villages, as well as the spectacular vistas of Annapurna, Dhaulagiri, and Machhapuchhre, will make your journey worthwhile.
Itinerary
Day 01: Drive to Nayapul Trekking to Ulleri
Day 02: Trekking Ghorepani
Day 03; Trekking Tattpani
Day 04: Trekking  Ghasa
Day 05: Trekking Kalopani
Day 06: Trekking Marpha
Day 07: Trekking Kagbeni
Day 08: Trekking Muktinath
Day 09: Trekking  Jomsom
Day 10: Fly Pokhara